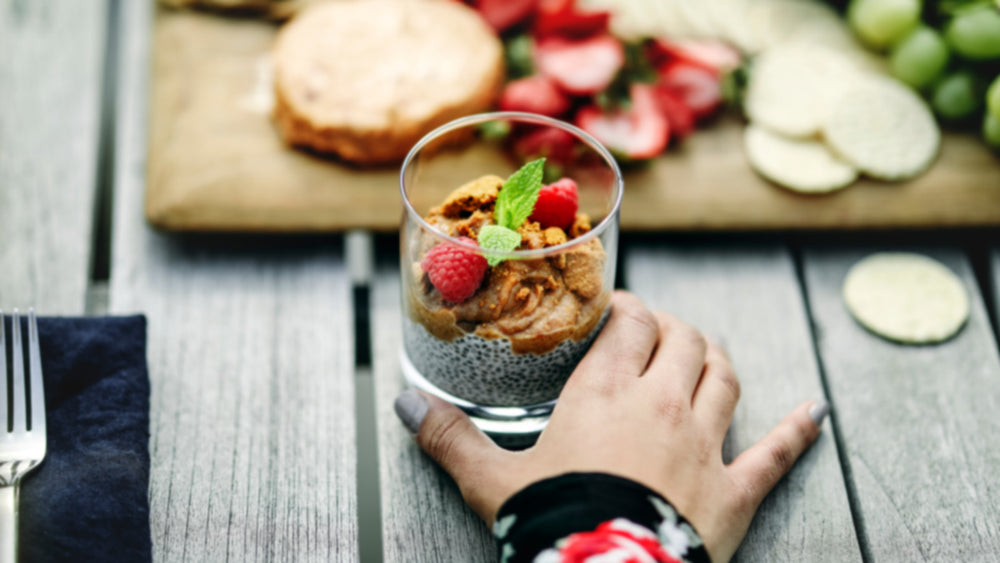 Top Low FODMAP Vegan Snacks for IBS Relief
Published on Tuesday, November 07, 2023 by
---
Delicious and Digestion-Friendly: Low FODMAP Vegan Snacks
If you think being vegan is tough to work with, add IBS to the equation. With plant-based eating becoming more widespread, following a vegan diet has become less tricky, with more items readily available at most grocery stores. What remains tricky is finding products that are not over-processed or do not contain excessive filler ingredients. Adding another layer to that is finding items that are also Low FODMAP. 
Adopting a plant-based, vegan lifestyle has various health benefits, from reducing inflammation in chronic disease to providing relief between flare-ups with autoimmune disorders. You can search and find multitudes of evidence-based research that support this. What do you do when you have Irritable Bowel Syndrome (IBS)? Following a plant-based diet can be somewhat limiting, but add Low FODMAP to the mix, and you really have to be mindful of the foods you put into your body.
The Snacking Dilemma
Meals tend to be the easier things to figure out, but I always get asked the most about snacks. Fear not, my friends. I have compiled a list of Low FODMAP, vegan-friendly snacks you can enjoy without having your GI tract recoil and revolt. 
I like to divide snacks into two categories: savory and sweet. Savory would be your saltier comfort food option, and sweet is more dessert-based.  When following a Low FODMAP diet, be sure to note that some foods are Low FODMAP based on the serving size; you can find specific serving sizes located within the Monash University resources.
Savory Low FODMAP Delights: Satisfy your saltier cravings with these savory sensations.
Roasted chickpeas seasoned with salt and pepper.

Mashed chickpeas and 

Low FODMAP hummus

using carrots, cucumbers, or corn chips for dipping.

Choose nuts/seeds such as almonds, peanuts, walnuts, pecans, chia, and sunflower seeds. (Remember to refer to serving size for these.)

You can make a simple trail mix by blending nuts, seeds, dried shredded coconut, and vegan dark chocolate chips.

Make Rau Jensen's FODMAP-friendly pita bread with homemade hummus, nut butter, or a plant-based cream cheese.

Pan-fried Tofu cubes with coconut aminos, sesame seeds, and edamame.
The Sweet Side of Life: Dive into dessert-based vegan Low FODMAP snacks.
Peanut Butter Chocolate Energy Balls

: you can also flatten these and cut them into squares to make bars.

Coconut-based yogurt mixed with peanut butter, almond butter, crushed nuts, gluten-free granola.

Berry (blueberry, strawberry, raspberry) bowl sprinkled with hemp or chia seeds and drizzled with 100% maple syrup.

Banana almond butter boats: slice the banana in half, spread almond butter, sprinkle with vegan granola, drizzle pure maple syrup (optional), or melt the dark chocolate and drizzle over the top. 

Ants on a log: sliced celery stalks with nut butter and raisins on top.

Fruit smoothie using

Low FODMAP fruits

, pea protein, and avocado to make creamy.

There are also some "grab-n-go" options like

BelliWelli Bars

,

GoMacro Bars

, or

Fody Bars

.  

Overnight Chocolate Chia Seed Pudding by the Minimalist Baker.
I have learned that pure dark chocolate and cocoa powder do not use dairy or animal-based products. These ingredients are also Low FODMAP, so they can add a sweeter touch to snacks. Always check the ingredient labels on the packaging; look for products labeled "dairy-free" or "vegan."
There is a decent variety of food you can pair together to make some delicious snacks. Make items in bulk so they are easier to access when hungry. Keep favorite things stocked in your pantry or fridge so you can easily make a gut-friendly snack without the temptation to cheat and send yourself spiraling into a flare-up. I hope this list helps guide you to the foods you love. 
Low and high fodmap diet checklists. Kate Scarlata RDN. (n.d.).

https://www.katescarlata.com/lowfodmapdietchecklists

 

Jensen, R. (2022, September 8). Classics Pita Bread (low fodmap & gluten-free): Bread. RauJensen.

https://raujensen.com/classics-pita-breadlow-fodmap-gluten-free/

 

Baker, D. (2023, June 23). Overnight chocolate chia seed pudding. Minimalist Baker.

https://minimalistbaker.com/overnight-chocolate-chia-seed-pudding/