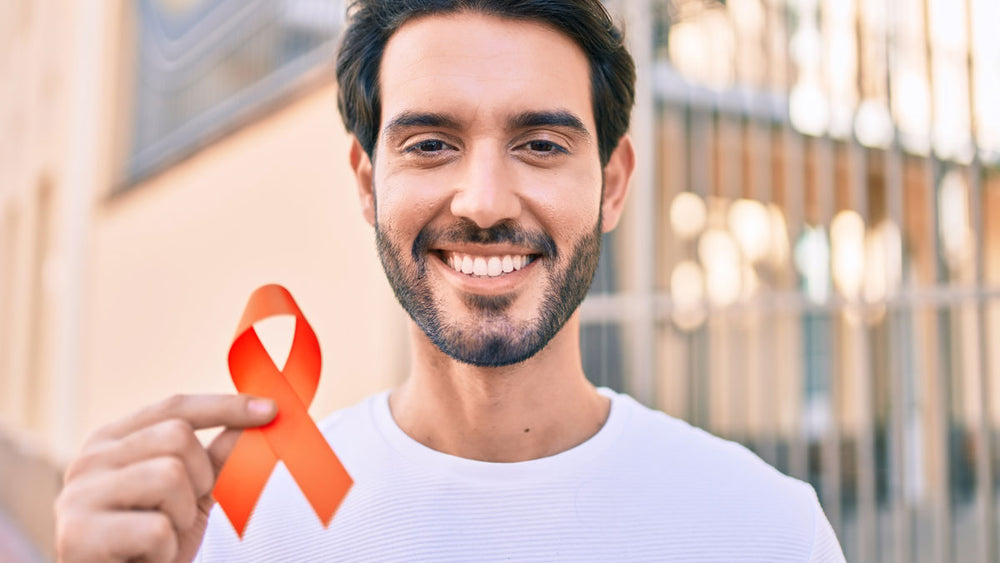 The Best Foods And Supplements For Multiple Sclerosis
Published on Monday, April 10, 2023 by
---
MS is an immune-mediated condition involving damage to the nerve cells of the central nervous system which includes the brain and spinal cord.
MS is much more likely to affect women than men and presents in different forms, with the most common one being Relapse-Remitting MS – characterized by flare-ups and periods of remission.
Numbness or tingling of face/body (
often the first symptom)
Fatigue (
occurs in 80% of cases, a major concern)
Vision deterioration 
Muscle weakness
Mobility, balance, and coordination issues
Mental health considerations
But what role might dietary modification and strategic supplementation play in improving the quality of life for those living with MS?
Exploring the answer to that question is the goal of today's piece.
Let's get to the good stuff!
Vitamin D & MS
A recently published review of JAMA Neurology looked at the totality of evidence for dietary supplements in those living with MS.
They concluded that Vitamin D was the one supplement best supported for routine use in managing the condition.
Speak with your healthcare team to determine the dosage that is right for you as the levels required for optimal benefit in MS may differ from the normal population. 
Omega 3s & MS
Inflammation is thought to play a big role in the progression of multiple sclerosis and from that perspective it is unsurprising that omega-3 supplementation has been studied as a potential management tool.
A 2021 systematic review and meta-analysis out of Nutritional Neuroscience looked at seven eligible studies and determined that omega-3 supplementation had the potential to improve the quality of life of MS patients by exerting beneficial effects of inflammatory markers and potentially reducing the relapse rate in the primary form of MS.  
The strength of the evidence is not as compelling as it is for Vitamin D but what makes things even more interesting is that, from the dietary perspective, both omega-3 fatty acids and Vitamin D are concentrated in large amounts in one family of foods in particular – fatty fish.
But there's more.
A 2013 observational study out of the International Journal Of Neuroscience found that individuals living with MS with higher omega-3 intakes tended to have a better quality of life.
This was true for both fish oil and flaxseed-based omega-3 supplements, as well as overall fish intake.
Recall that fatty fish like salmon, sardines, trout, and mackerel contain both large amounts of Vitamin D and the omega-3 fatty acids EPA & DHA, whereas plant-based sources like soy, flax, hemp, and walnuts are high in the omega-3 fatty acid ALA.
Given the overall health benefits of these foods and the additional relevance of their components to the management of MS, it seems reasonable to suggest their increased inclusion.
This is especially true given growing evidence of the beneficial effect of the Mediterranean diet, which emphasizes fish, nuts, and seeds, on multiple sclerosis outcomes. 
Is There A "Best" Diet For MS?
There are a number of specialty diets out there targeted toward those living with MS but there is not a strong body of scientific literature to suggest one is better than the rest.
Most are simply iterations of either a paleolithic or Mediterranean style of eating, both of which have been demonstrated in a recent systematic review and meta-analysis to reduce fatigue and improve the both mental and physical quality of life in those living with MS.
In a 2023 study out of Neurology, it was observed that among individuals living with MS, those who most closely followed a Mediterranean-style diet had the best cognitive health. 
You might be wondering how scientists measure how closely one's diet pairs up with the Mediterranean diet – great question!
Take a look at the survey here to determine the scoring system used for this particular study. Our Foodguides Intern Alyssa has summarized the survey in the graphic below:
Other Vitamins & Supplements
In another broad review of nutritional status in MS, a 2019 paper out of Medicines (Basel)  noted that Vitamin A and B12 deficiencies may be more common in those living with multiple sclerosis.
Vitamin A is concentrated primarily in leafy greens, fish/seafood, and orange/yellow fruits and veggies.
Vitamin B12 is concentrated in products of animal origin like dairy, fish, and various types of meat as well as certain fortified products like plant-based milk alternatives, among others.
Given this knowledge, it seems reasonable for someone living with MS to evaluate the role these foods are playing in their current diet and review them with a healthcare provider if possible. 
Finally, the paper above also cites melatonin as a supplement of interest in improving sleep outcomes in those living with MS – a claim for which I uncovered at least one affirmative human experimental trial.
It isn't the only popular supplement that has garnered scientific interest though, let's take a closer look at the state of the evidence around probiotics and CoQ10 next. 
Probiotics & MS
There is limited but intriguing evidence around the potential role of probiotic use in managing MS.
A 2021 meta-analysis out of Food & Function found positive effects of probiotic supplements on mental health and stress scales as well as relevant immune and inflammatory markers in those living with MS.
There were very few human-controlled studies to include in this analysis, however, the majority of which used multi-strain probiotics from the Lactobacillus and Bifidobacterium families such as VSL #3.
Although initial work in this area is promising, much more will need to be done before probiotics can be considered a staple supplement in the complementary management of MS. 
CoQ10 & MS
CoQ10 is a naturally occurring antioxidant compound that plays a role in energy metabolism and has garnered interest in MS because it has a strong history of use for fatigue reduction. 
Fatigue, as noted earlier in today's piece, is a common characteristic of individuals living with MS.
There is very limited evidence out there looking at CoQ10 supplementation in MS though, with a single human-controlled trial demonstrating that 500 mg/day of CoQ10 over a 3-month period improved fatigue and mental health scores in those living with MS. 
Beyond Food & Supplements – Mindfulness For MS
There is a limited body of scientific evidence available to suggest that Mindfulness-Based Interventions (MBI) improve quality of life as well as physical & mental health in people living with MS.
MBIs are often offered as multi-month group courses that teach participants how to reduce stress and employ evidence-based tactics like meditation to better manage their emotional state.
Living with MS is a challenging and uncertain journey for many, and skills such as these may better prepare individuals to face these challenges.
Speak with your healthcare provider to determine what MBI options may be available to you.
Final Thoughts
A growing body of evidence suggests an important complementary role for nutrition and supplementation in improving outcomes for those living with MS.
While much of the evidence is in its scientific infancy, there are enough insights to be gleaned from what is available to make meaningful changes to one's routine with the reasonable expectation of some improvements in areas like mental health, quality of life, and inflammatory/immune health.
Equally, there are many claims made online that over-emphasize the role that food and supplements may play in improving MS and I've tried to be cognizant to find the right balance in today's post.
I certainly hope that's how it came across.