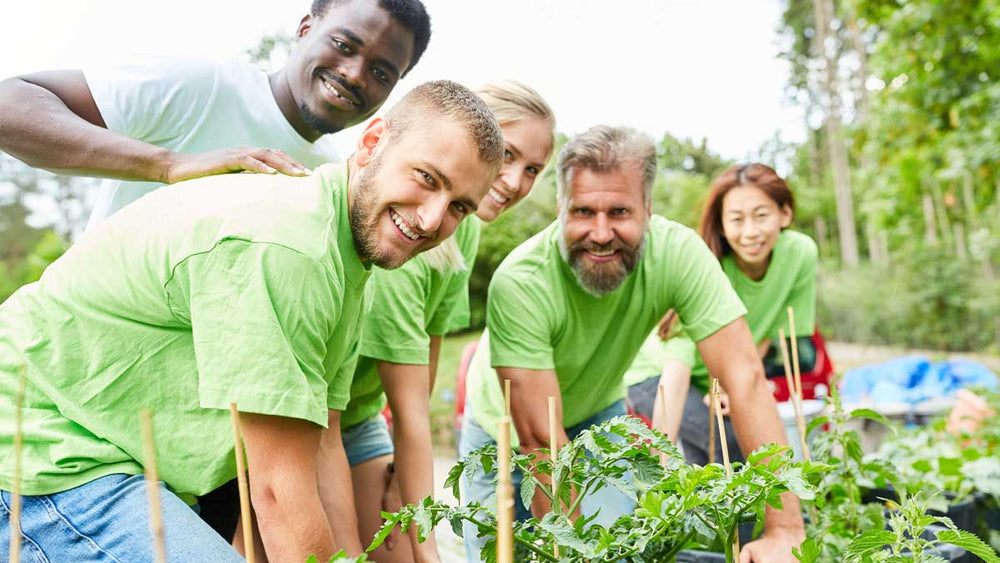 The Benefits of Connection and Community
Published on Monday, January 30, 2023 by
---
We made it to 2023! Over the past few years, the feeling of disconnection was nearly unavoidable.
Many felt isolated, and alone, and lost a sense of belonging. Recent studies have found that isolation significantly increases a person's risk of premature death from all causes. If you add to that any condition, be it mental or physical, that you are managing, you could feel even further disconnection. That's why community is so important. A vital part of our well-being is connections and community.
Community
What is community? A community is a group of people who share common experiences, values, and interests. They can live, work, or interact in the same space. This could be a geographic or social space, like here in the Foodguides community. Communities come together to provide support and resources to their members. Joining a community can help foster collaboration, creativity, and problem-solving skills. One of the most valuable things you can gain from a community is connection.
Connection
Connection is so important that if not received, infants fail to thrive. From birth, we are built for connectedness. Building relationships can benefit your mental and physical health. It can give you a sense of belonging, which can lead to improved self-esteem, confidence, and personal growth. 
Studies show that social connection leads to improved mental well-being, stronger immune systems, better heart health, and a greater sense of purpose. It has also been proven to release oxytocin, which can lead to decreased stress and anxiety. GERD, IBD, and other gut-related issues are associated with anxiety and depression. The opposite has also been studied. Low social interaction has been reported to be detrimental, similar to smoking 15 cigarettes a day, more harmful than not exercising, and twice as harmful as obesity. Wow! 
How to Get Connected
Connecting with a community has outstanding benefits. Your resources are amplified. You can gain access to expertise and advice that may not otherwise be available. And it just feels good. So how can you go about getting connected? There are many ways to tap into a community. You can attend community events, join local clubs or organizations, or participate in online forums to meet and connect with people who share common interests. Whatever your interests are, there's a group for that.
Volunteering in your local community is a great way to connect. Many coaching programs, like mine, provide a place for community and connection. You can even create your own community. Do you love reading? Reach out to family and friends and create a book club. Just start. Reach out. Create conversations. Learn more about the people around you.
Connection is a basic human need. Being a part of something larger than yourself gives not only a sense of belonging but also a sense of purpose. Meet new people. Get to know those around you better. Learn. Grow. Explore. Why not make this year your year to connect?
I see you and YOU are beautiful!
Pietrabissa, G., & Simpson, S. G. (2020). Psychological Consequences of Social Isolation During COVID-19 Outbreak.

Frontiers in Psychology

,

11

(33013572).

https://doi.org/10.3389/fpsyg.2020.02201

Holt-Lunstad, J., Smith, T. B., & Layton, J. B. (2010). Social Relationships and Mortality Risk: A Meta-analytic Review.

PLoS Medicine

,

7

(7).

https://doi.org/10.1371/journal.pmed.1000316

Martino, J., Pegg, J., & Frates, E. P. (2015). The Connection Prescription: Using the Power of Social Interactions and the Deep Desire for Connectedness to Empower Health and Wellness.

American Journal of Lifestyle Medicine

,

11

(6), 466–475.

https://doi.org/10.1177/1559827615608788