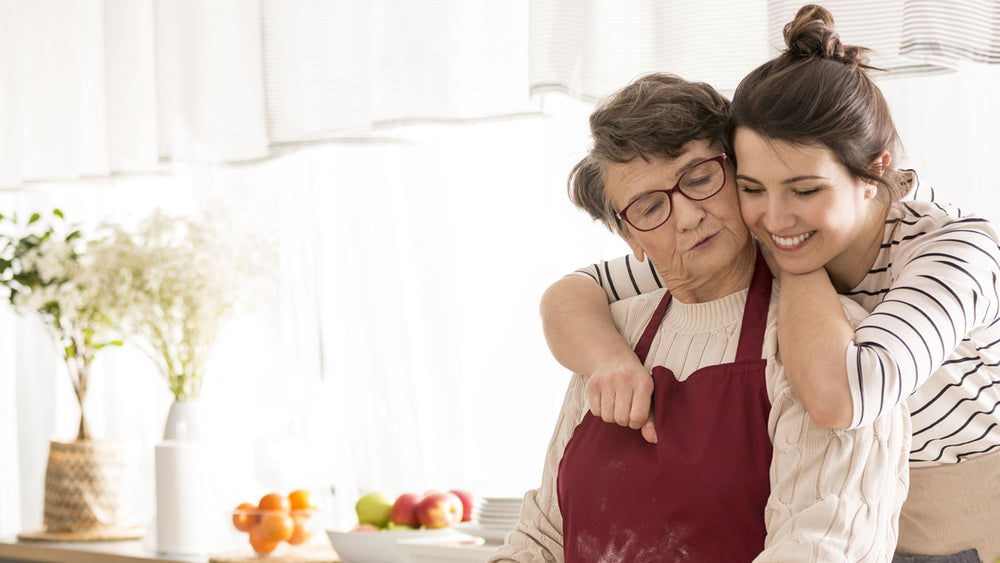 Holiday Success Tips with GERD & IBS
Published on Tuesday, November 30, 2021 by
---
Helpful hints to keep your holiday experience merry and bright instead of anxious with fright...
Above All Else...Enjoy Yourself.
The best thing you can do during the holidays is relax. Holidays can be stressful if you let them. And we know that stress aggravates symptoms in both IBS and GERD, so the solution here is to make some choices and a plan. Try to stick to a routine as much as possible to keep from adding unwanted stress to your holiday plans. 
This could include compromising travel arrangements with family or limiting overall travel as to not overextend yourself. If you have IBS and are traveling away from your home, consider speaking to someone in your family (that you are comfortable with) about your condition and see what accommodations can be made if you need access to a restroom for an extended period of time.
Dress Comfortably.
Keep your holiday attire loose and comfortable, especially around the waistline. Tight-fitted clothing, especially around the waistline can squeeze the stomach and push stomach acid back up into the esophagus. Keeping it loose around the waist also helps with uncomfortable pressure from bloating and gas build-up. 
Stay Hydrated.
Bring your own refillable travel mug of water with you to ensure you are not hydrating exclusively on cocktails or carbonated beverages. This will not only make sure you know where your drink is at all times, but will help keep you from filling up on drinks that can relax your LES- promoting reflux (such as alcohol) and drinks with carbonation that increase stomach pressure.
Pace Yourself & Know Your Triggers!
Scan the holiday spread at your gatherings before everyone starts making their plates or make sure to bring some dishes that are safe for you to eat. When making your plate, keep the ratio of rich and fattier foods lower on the plate since they are well-known triggers. 
When it is finally time to eat, enjoy the food by eating slowly, chewing your food, and not punishing yourself by overeating. For those following a Low-FODMAP diet plan, packing snacks and helping with meal planning are important strategies to keep you safe from your trigger foods.
Get Active After Your Holiday Meals.
Movement helps with digestion and even just a 10 to 15 minute walk after eating can also help with stress-relief, which during the holidays can be a win-win! If walking isn't up your alley, some friendly family competition is always good: flag football or bean bag toss/cornhole are some options. 
Wind-Down A Couple Of Hours Before Bedtime.
Cuddle up next to your loved ones and put on your favorite holiday movie or play some games together to enjoy without extra food or cocktails a couple of hours before bedtime to make sure your stomach has had enough time to digest before laying down for the evening.
Bring some treats to your gatherings that will be a tasty hit that won't hurt your stomach:
Krusteaz Gluten Free Blueberry Muffin Mix, 15.7 Oz
King Arthur, Gluten-Free Cookie Mix, Gluten-Free, Non-GMO Project Verified, Certified Kosher, Non-Dairy, 16 Ounces