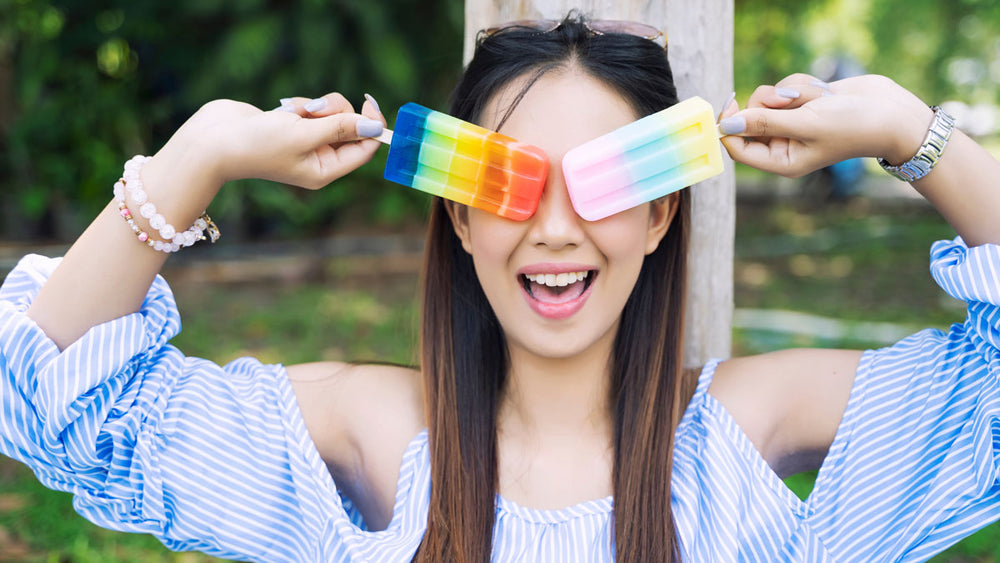 Guiltless Summertime Fun to Create Lasting Memories
Published on Thursday, June 22, 2023 by
---
Summer – the season of sunshine, long days, and worries melting like ice cream.
It is the perfect time to indulge in some lighthearted and carefree fun, all while creating lasting memories with loved ones. So, put on your favorite sunglasses and sunscreen, and let's go on a delightful adventure of guilt-free summer activities that will make your heart soar and put a sun-kissed smile on your face.
Fun in the Sun
Nothing says summer like beaches, water, and the great outdoors! Here are some activities that will cool you down and lift you up!
"Summertime and the livin' is easy." ~George Gershwin
Aquatic Adventures:
When temperatures rise, beat the heat with an aquatic adventure. Take a dip in the local swimming pool or plan a beach day extravaganza. Splash around, build sandcastles, and engage in friendly water fights. Feel like a carefree kid again as you let the cool water wash away any lingering worries. 
Biking Adventures:
Dust off your bicycle and embark on guiltless adventures on two wheels. Summertime provides the perfect weather for exploring scenic routes, discovering hidden trails, or simply pedaling through your neighborhood. Feel the wind in your hair, enjoy the sun on your face, and let the freedom of cycling take you on an adventure where the destination matters less than the journey itself.
Outdoor Movie Nights:
Transform your backyard into a cinematic wonderland and host a guilt-free outdoor movie night. Hang a white sheet, set up some comfy seating, and grab your favorite snacks. Choose classic films or opt for summer-themed blockbusters. As the stars twinkle above, lose yourself in the magic of storytelling while enjoying guiltless popcorn and laughter. 
Nature's Playground:
Embrace the great outdoors and bask in nature's playground! Go hiking or biking, or take leisurely strolls in scenic parks or nature reserves. Breathe in the fresh air, immerse yourself in the beauty of blooming flowers, and relish the melodic symphony of birds. Connect with the earth and rejuvenate your soul while guiltlessly enjoying the wonders of the natural world. Find a trail near you to explore!
Scrumptious Frozen Treats:
Summertime and frozen treats go hand in hand! Savor the guiltless pleasure of enjoying ice cream, popsicles, or refreshing frozen yogurt. Experiment with unique flavors, like mango chili or lavender-infused, and let your taste buds dance with delight. Check out a Foodguide for some Low FODMAP ingredients to try out. Just remember to savor every lick guilt-free, knowing that summer is all about indulgence!
Picnic Paradise:
What's better than a picnic on a sunny day? Pack a basket, grab a blanket, and venture outdoors for a guiltless afternoon feast. Whether you choose a picturesque park, a hidden hiking trail, or a shady spot by the river, picnics offer a delightful way to connect with nature and enjoy good company. Indulge in a spread of finger sandwiches, refreshing fruit salads, and homemade lemonade while engaging in friendly banter and laughter. And if you are looking for gluten-free and Low FODMAP-friendly picnic ideas, we have you covered!
Sunny Delights
As the sunshine-filled days stretch ahead, it's time to let go of guilt and fully embrace the joys of summertime. Whether enjoying a picnic, indulging in frozen treats, or immersing yourself in outdoor adventures, these guiltless activities will leave you with a heart full of joy and memories to treasure. So, grab your sunglasses, slather on the sunscreen, and make the most of this guilt-free season of pure delight!
I see you, and YOU are beautiful!