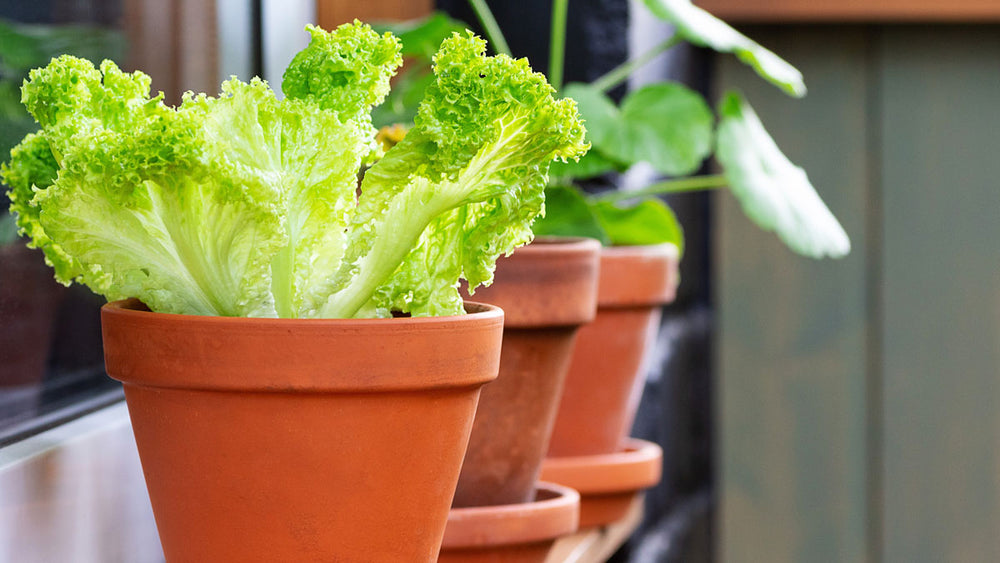 4 Hidden Benefits of Growing Your Own Veggies
Published on Saturday, June 24, 2023 by
---
The benefits of a gut-friendly garden aren't limited to the produce.
Got dirt? Good, you're on your way! It doesn't matter whether you've got a big backyard garden or just a few patio pots; gardening as a hobby brings a big crop of benefits. Of course, the fresh vegetables, herbs, and fruit you reap are wonderful, but the unseen benefits of growing one's own produce can be equally rewarding. If you're a novice gardener or still weighing the pros and cons of starting your own veggie patch, you may want to know about these less-obvious perks.
Stress reduction
Even though some people consider it "too much work," gardening provides opportunities for stress reduction. And, considering that IBS and stress are linked, cultivating a calm haven where you enjoy plenty of zen moments might be just what your self-care routine needs. In numerous studies, being among plants and nature has been associated with both mental and physical benefits in various populations and settings.
Even just viewing green spaces and plants can be soothing. 
Gardening tasks like watering, mulching, pruning, planting seedlings—even weeding—encourage mindfulness and relaxation. Using your time in the garden to focus on one specific activity or repetitive movement at a time is relaxing, and the garden itself exposes you to a variety of rich sensory experiences. Spending quiet time in a garden allows you to soak up the aromas of plants and mulch, view colorful produce or bright green leaves, touch warm or cool soil and hear the sounds of the wind, birds, or bees. 
Increased interest in food and cooking
Research shows that having a GI condition, such as IBS, may lead to increased interest in following overly restrictive eating patterns, all in an effort to minimize symptoms. Understandable but not ideal nutritionally. Despite the dietary constraints that people with GERD and IBS live with, having a varied diet is still important for getting adequate amounts of all the nutrients essential for good health. 
Having a garden may reinvigorate your interest in eating a more varied veggie spread. Having easy access to fresh, high-quality produce may also get you in the mood for adventurous cooking and lead you to explore new ways to cook your gut-friendly veggies. Happily, many of the most popular garden vegetables are appropriate for a Low FODMAP and/or GERD diet, including:
green beans

zucchini

bok choy

bell peppers 

spinach

various lettuces

kale

cucumbers

celery

tomatoes (those with GERD may not tolerate them)
Sustainable living
Even if sustainability isn't a top concern of yours, you'd be surprised at how much satisfaction you can derive from producing your own food. Consider these benefits: 
eliminating packaging that comes with some purchased produce like lettuce, cukes, and peppers 

perhaps reducing trips to the store, thereby saving money and fuel and trimming emissions 

composting the trimmings from your veggies helps keep organic matter out of landfills and enriches the soil in your garden

collecting water in a rain barrel for your garden helps cut water expenses

creating a healthy garden ecosystem benefits the environment as well as the bugs, birds, bees, worms, and other creatures that depend on it
More physical activity
Getting additional opportunities to move more every day is one of the best aspects of home gardening. A recent study among adults aged 65+ showed that gardening promotes cardiovascular health and may decrease the risk of diabetes. In that study, those who gardened (compared to those who exercised or non-exercisers) reported spending more time being physically active and were able to meet the recommended 150 minutes of aerobic activity per week just from gardening activities.
And if you're looking for muscular benefits, there's no doubt that digging and hauling heavy things around the garden counts as muscle-building. True, it's not exactly an organized fitness program, but exercise doesn't have to be "official" to provide physical benefits.