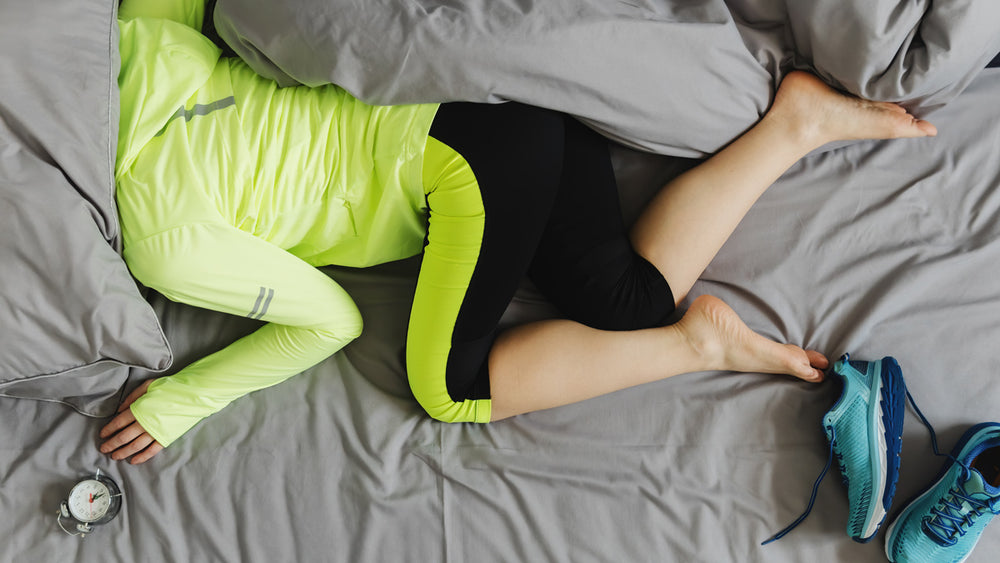 The Balance of Time: Sleep vs. Exercise for Digestive Health
Published on Thursday, October 26, 2023 by
---
Prioritizing Well-being: Balancing Sleep and Exercise During Busy Times
Life can be hectic between work and family obligations, particularly in the United States, where American workers average several hundred more annual work hours per year than their European counterparts – though workers in China and India average even more.
Long hours at work can negatively impact the quality of life in several aspects, including digestive health, where evidence has shown an increased risk of developing IBS when employees average >9 hours of work per day. 
Achieving a work-life balance is one of the constant challenges of adulthood. It is not only the overall workload but the type of work (i.e., occupation vs. caregiving) that impacts well-being, with some evidence indicating that hours spent as a caregiver present a higher burden on their quality of life.
Sleep and exercise to maintain digestive health.
Sleep and exercise are two of the most important things one can do to improve overall well-being. Regular exercise promotes overall health and longevity, specifically digestive health.
I have previously written about the relationship between exercise and gut health. Of particular interest to the Foodguides audience, exercise reduces the odds of developing gastroesophageal reflux disease (GERD). Exercise has also been prescribed as a treatment for irritable bowel syndrome (IBS). 
Insufficient sleep has been identified as a trigger for the development of GERD. Poor sleep or more sleep disturbances also exacerbate symptoms in IBS patients. In my previous piece on the link between sleep and IBS, I mentioned that IBS patients are more than twice as likely than average to present with a sleep disorder.
Ideally, one should accrue at least 7-8 hours of sleep each night and 30 minutes of exercise per day, 5+ days of the week. But life happens, and we cannot always live up to the ideal, so what to do then? 
When things get hectic, which should you prioritize?
When your routine is interrupted by the high demands of work and family, my best advice is this: reduce (do not eliminate) exercise and maintain sleep. Here is my rationale – short, as little as 3 minutes at a time, bouts of exercise can produce meaningful health benefits regarding measurable metabolic changes. 
Simply put- any exercise at all is infinitely better than none. On the other hand, one must strive to maintain sleep as much as possible to enjoy its health benefits.
Hopefully, any situation that taxes your schedule to the point where you cannot meet your ideal amounts of both sleep and exercise will be short-lived. But during those times, my advice is to exercise just a little and sleep as much as you can.