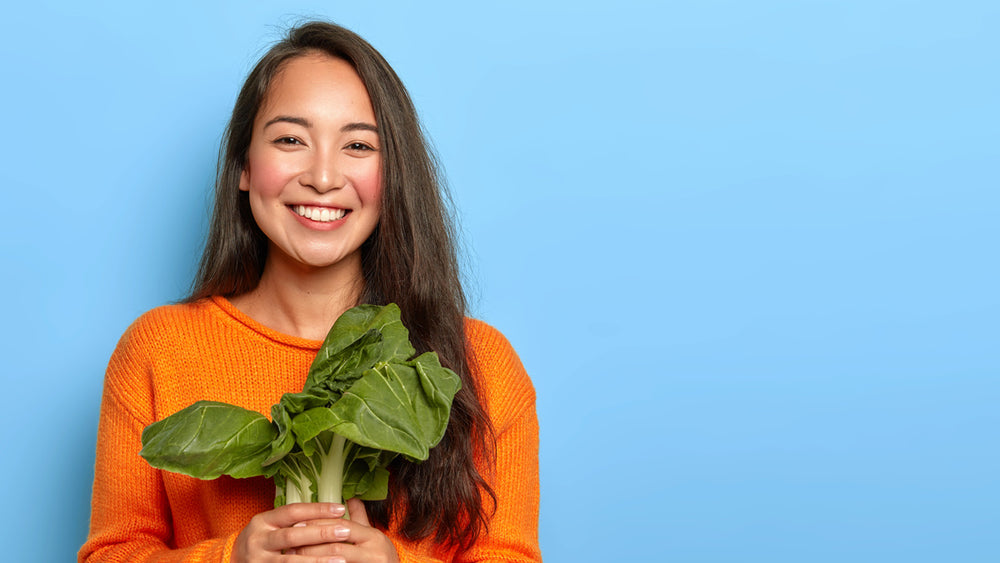 Low FODMAP Vegetables: A Beginner's Guide to Elimination
Published on Wednesday, November 01, 2023 by
---
Navigating the Low FODMAP Vegetable Aisle: Your Starting Point for Symptom Relief
When it comes to starting the FODMAP diet, the elimination phase can be overwhelming. You may find yourself saying, "Is there anything I can eat?" 
We've covered topics like plant-based protein alternatives and snack ideas for the elimination phase, so today, I want to help you navigate vegetable selection in the produce aisle. Get your grocery list handy…
Your Gut-Friendly Veggie Arsenal
Here are some Low FODMAP vegetables listed alphabetically and tips for incorporating them into the diet beyond a traditional salad:
Bean sprouts: Bean sprouts are the edible root of a bean. They have a similar texture to shredded red cabbage, which is a high FODMAP vegetable that should be left off your grocery list. Try swapping cabbage on your fish tacos with bean sprouts, or add them to your sandwiches for an extra crunch. 
Bell peppers: Monash currently lists green bell peppers as Low FODMAP-friendly. This vitamin C-packed veggie is great to include on FODMAP-friendly charcuterie boards or party trays as an excellent dipping tool. 
Bok choy: This veggie native to China is actually a member of the cabbage family that is safe to eat during the elimination phase. It makes an excellent addition to stir-fried chicken or tofu. 
Carrot: Carrots are not just food for rabbits! They are an excellent source of vitamin A and fiber. One large carrot contains about 2 grams of fiber and 600 micrograms of vitamin A. I like to roast mine in the oven in olive oil with a sprinkle of salt. 
Celery: Celery juice has gained popularity recently, but the whole celery stalk contains extra fiber and nutrients. Pair it with a Low FODMAP nut butter for a crunchy and creamy combo. 
Cucumber: Cucumbers make their way onto the green light list and are great for snacking when you need something crunchy. I love to pair cucumber slices with smoked salmon to make protein-packed snack bites and help me reach my daily vegetable goal.
Eggplant: This high-fiber veggie is very filling, which makes it a great choice to include when you want to feel satisfied. It can also make a great meat substitute when grilled and put on a sandwich; just don't forget to have a protein source at our meal!
Green beans: Green bean casserole is a classic around many holiday buffet tables. While the veggies themselves are Low FODMAP, many of the other ingredients in a casserole are not. Try this green bean side dish recipe instead. 
Greens (spinach, butter lettuce, lettuce): While salads are the most obvious way to get your greens in, I did promise to come up with some non-salad options. Blend your greens into smoothies, stir them into soups, or add them to your morning eggs for some added color.  
Tomato: Tomatoes are an antioxidant and micronutrient vegetable (or fruit, depending on what category you put them in). If you don't enjoy eating raw tomatoes, try canned crushed tomatoes in a homemade pasta sauce, or simmer your eggs in tomato with chopped bell pepper for an elimination phase shakshuka. 
Zucchini: Zucchini is a summertime vegetable, but you can often find it spiralized in the freezer aisle for year-round enjoyment. Spiralized zucchini is one of my favorite noodle alternatives for pasta night.
Moderate to High FODMAP Cautions: Vegetables to Avoid During Elimination
Don't forget to cross-check your grocery list with the moderate to high FODMAP vegetables (and Monash app for updated servings) that are not as appropriate during the elimination phase, such as : 
Artichoke

Asparagus

Broccoli stalks

Brussel sprouts

Cauliflower

Corn on the Cob

Garlic

Leeks

Mushrooms

Okra

Onions

Shallots

Snow peas
Monash University. High and low FODMAP foods. Retrieved October 5, 2023 from

https://www.monashfodmap.com/about-fodmap-and-ibs/high-and-low-fodmap-foods/

 

Food Data Central. Carrots, raw. In USDA Food Data Central. Retrieved, October 5, 2023, from

https://fdc.nal.usda.gov/fdc-app.html#/food-details/170393/nutrients