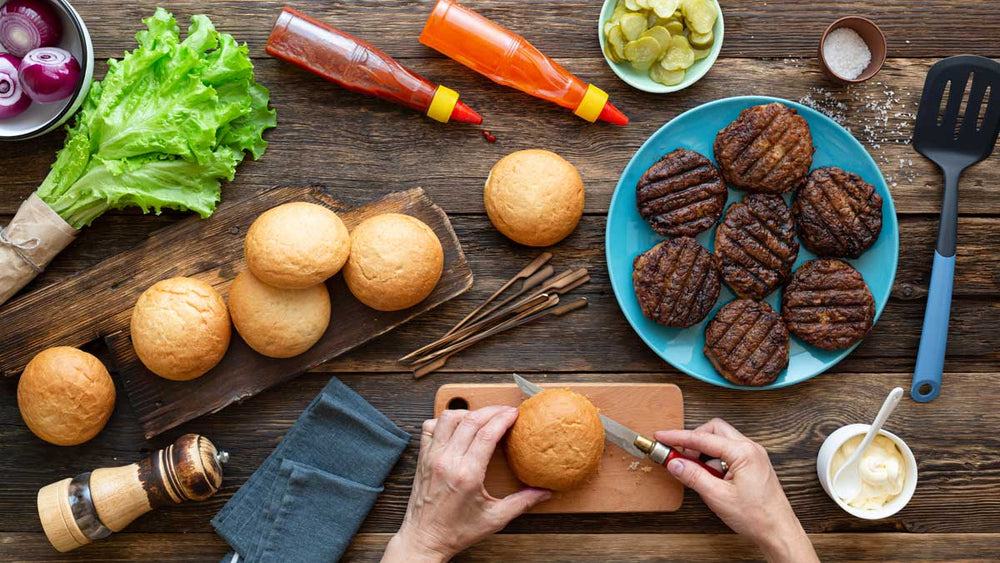 Dairy-Free Cooking Tips for Carnivores
Published on Friday, May 19, 2023 by
---
Dairy-Free does NOT have to be vegan.
How many times have you searched Google for dairy-free apple pie, or dairy-free dinners, only to end up with a list of options pretending to be tasty… and vegan?! I tried a blogger's vegan "Wendy's Frosty" recipe. Trust me when I say it tasted NOTHING like it, but kudos for trying. 
I have nothing against eating vegan (no animal products), but I prefer to eat meat with my veggies. I don't want vegan options for dinner, I just need to avoid milk and milk products. I bet, if you're reading this article, you might have the same problem. The only bloggers writing milk-free recipes seem to be vegan.
How do we make our meaty recipes dairy-free?!
Whether you're avoiding the dairy section due to lactose intolerance exacerbating your IBS or you have a cow's milk allergy, there are many options available that can still allow you to eat your favorite recipes. I even make pizza for my son, who has a milk allergy, and he loves it.  
The truth is, if you CAN eat meat, adding it to savory dairy-free dishes really boosts the overall flavor. You can take almost any of your favorite recipes and substitute milk-based items with a non-dairy option (or similar alternative). As a bonus, many food manufacturers are making delicious milk-free foods that cook like our traditional milk favorites like yogurt, half & half, and even heavy cream.  
You can make delicious, creamy dairy-free mashed potatoes with Silk's® plain almond milk or soymilk yogurt, Melt Organic's™ Butter Sticks (plant-based), roasted garlic, sea salt, and your favorite spud. 
Make a dairy-free pizza with a basic sourdough crust (check the ingredient list), extra pizza sauce, pile on the chopped vegetables (especially mushrooms), and bake. The extra sauce and vegetable toppings will keep the pizza from tasting dry. I also recommend tossing the sliced mushrooms in a drizzle of olive oil before putting them on the pizza, that keeps them from drying out in the oven.  
Do you want to grill
dairy-free burgers
this summer?  
Mix your hamburger meat with some Worcestershire sauce, salt, pepper, and diced mushrooms. Do you like a little spice? You can mix 1 tsp ground chipotle pepper spice with 1 cup mayonnaise and ½ tsp garlic powder for a great flavorful sauce for your summer burgers. And if you like to toast the bun, just brush on a little olive oil or mayonnaise before tossing it on the grill. You will still get a great toasty flavor from the sugar in the bread. You won't miss the butter.  
How about dairy-free chips & dip? My best friend found a scrumptious cashew cheese recipe for a vegan salsa con "queso" and then she added cooked ground sausage (YUM!). The combination of ingredients brought the flavor focus on the spices and sausage and most people didn't even NOTICE it was dairy-free. Amazing!
Don't let a dairy-free lifestyle keep you from having a delicious summer!