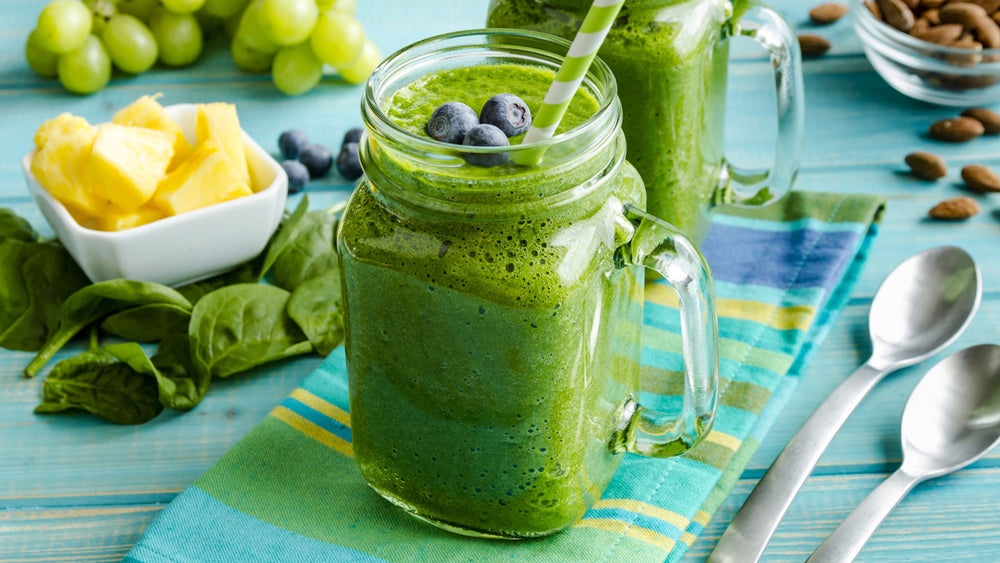 Beyond Basic: Ways to Get More Greens Into Your Diet
Published on Wednesday, July 19, 2023 by
---
Turn over a new leaf: gut-friendly greens don't have to be boring
Summertime is prime time for fresh vegetables—and there are many Low FODMAP greens options from which to choose. From lettuces to cabbages, bok choy to collards to mustard greens and many varieties in between, greens provide a plethora of nutrients, including vitamins A, C, and K, a slew of minerals, and a generous amount of fiber. 
Although 2 cups of fresh, leafy greens (or 1 cup of cooked greens) count as 1 vegetable serving, keep in mind that recommended portion sizes for greens do vary. (Check the Monash University FODMAP App for information on specific greens and other foods.) 
Let's take a look at what you can do with all this green goodness so you don't have to suffer through another summer of ho-hum salads.  
First, wash them right and store them carefully.
There's nothing worse than spending money on greens only to find them crammed in the produce drawer all sad and slimy a few days later. And even fresh-cut greens need a little care.
Take a few minutes to prep those fresh greens, and you'll be surprised at how long they'll stay in good condition. Here's how:
Separate leaves of greens and trim as necessary.
Add several inches of cold water to a clean sink and let them soak for a few minutes; swish greens around gently.
Spin fragile greens dry in a salad spinner (alternatively, lay a clean dish towel on the counter, and spread the leaves on it; gently roll up the towel with the greens in it—do not squish the leaves, then unroll).
Place a paper towel (or a piece of clean, absorbent fabric if you don't use paper towels) in the bottom of a container; gently place the leaves on top of the paper towel (don't press them down or overpack the container) and cover with a lid.
Store in the refrigerator, checking them regularly to remove any browned leaves and replacing the paper towel if it becomes very damp.
Look for opportunities to use greens throughout the day.
Simply having a salad with dinner is a great idea, but over time that can get dull. One way to move past the salad situation is to get in the habit of adding a couple of leaves here, a handful of chopped greens there, to whatever suits your fancy.
Once you start actively looking for ways to incorporate small amounts of greens into your day, it becomes second nature, and little amounts can really add up. Some ideas for getting started:
On sandwiches:

Obviously, but it's surprising just how many greens you can fit on a couple of pieces of bread or in a wrap. Challenge yourself to do better than just one leaf, and consider mixing it up with watercress or arugula instead of plain old romaine.

As bread:

Large leaves such as collards, romaine, and Swiss chard make it easy to skip the bread entirely and use the leaves to hold those sandwich fillings. 

In smoothies:

A small handful of spinach or a couple of kale leaves are easily incorporated into smoothies and may not even change your smoothie's color or flavor.
Think beyond the salad bowl.
In dips and sauces: Blending greens into various dips and sauces are an easy way to highlight them (or hide them, if you're into that kind of thing). Whether you're making a cool veggie dip, a fresh and flavorful pasta sauce, or an up-leveled pesto, incorporating chopped greens such as spinach, kale, or Swiss chard leaves adds extra color and flavor

. And, of course,

tossing in some fresh herbs would be a nice addition

, too.

Top pizzas and flatbreads:

Thanks to restaurants and TikTok, adding a handful of dressed, fresh greens to the top of a pizza is now well-known. But I'd venture to say that most folks don't do it. Add a "mini salad" to homemade pizza and flatbread or takeout pizza. Baby arugula is popular, but a baby kale and spring greens mix would also work. Of course, you can also use greens as a regular topping before the pizza is cooked; chop them roughly and top them with the cheese before baking.

Add greens to egg dishes:

From scrambles to fried egg sandwiches to

frittatas

, greens and eggs make a delicious combo—and not just for

breakfast

! Collard greens, mustard greens, beet greens, kale, Swiss chard, and spinach are all tasty choices.

Fermented greens:

You can add some greens to your regular home-fermented veggies for a different texture and more color.

Make your own greens powder:

If you grow your own greens and have a bumper crop that you can't possibly use up (and your neighbors are tired of them, too), consider

dehydrating them and creating your own greens powder

. You can then use the greens powder in smoothies, mixed into mashed potatoes or soups, and in plenty of other ways.
MyPlate. U.S Department of Agriculture , Center for Nutrition Policy and Promotion (n.d.). Retrieved June 16, 2023  from 

https://www.myplate.gov/eat-healthy/vegetables

Get the App. Low FODMAP Diet App | Monash FODMAP - Monash Fodmap. (n.d.).

https://www.monashfodmap.com/ibs-central/i-have-ibs/get-the-app/

 

Isle Acre Farms. (2021, March 31). Never waste your veggie greens again! How to make Greens powder. Isle Acre Farms.

https://isleacrefarms.com/how-to-make-greens-powder/