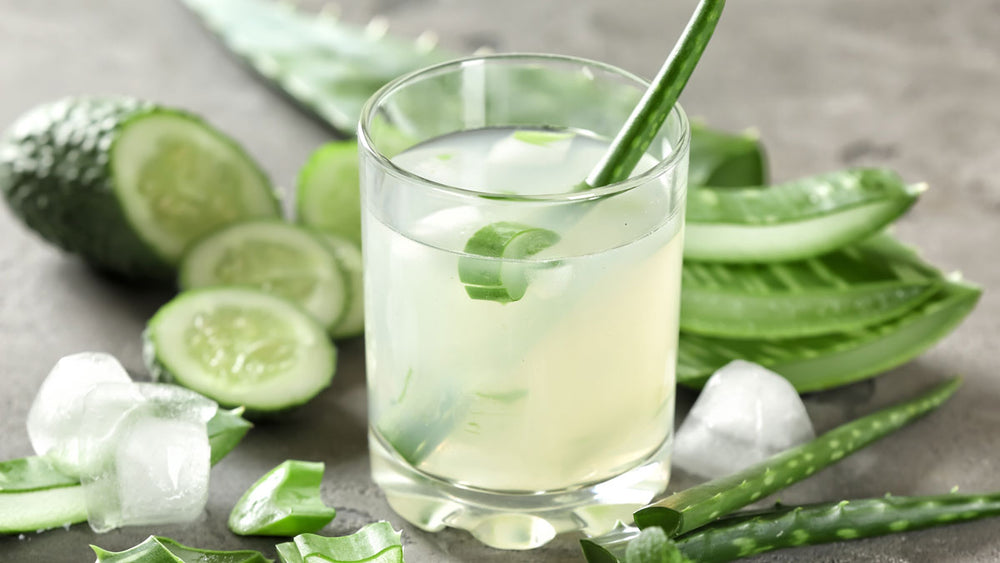 Aloe Vera Juice: Does It Help with Acid Reflux and GERD?
Published on Wednesday, June 07, 2023 by
---
Are aloe vera benefits more than skin deep?
Aloe vera, a spiky succulent, has long been valued for its skin-soothing properties. The gooey, anti-inflammatory gel in its leaves can help reduce pain from burns and speed healing when used topically. But recently, aloe vera juice is getting all the attention. Fans of the simple beverage have posted plenty of viral videos that attribute a plethora of health benefits to the juice— including improved gut health. 
Are there juicy GI benefits?
The purported benefits of drinking aloe vera juice are wide-ranging, including everything from improving skin elasticity and collagen production, decreasing blood sugar levels, helping relieve constipation, and tempering the symptoms of IBS, ulcerative colitis symptoms, and Crohn's disease. There is some scientific merit to some of these benefits, but also several caveats. 
Studies of digestive system effects have mixed results, according to the National Center for Complementary and Integrative Health. Aloe vera is known to have strong laxative effects. Still, in the US, the Food and Drug Administration no longer allows it as an ingredient in commercial laxatives due to safety concerns.
As far as aloe vera's potential to tame acid reflux, a small pilot study conducted in 2015 found that a daily dose of aloe vera syrup reduced the frequency of typical GERD symptoms over the 4-week test period and was well-tolerated by the participants. But, there hasn't been additional research to confirm these results. 
Is oral aloe vera safe?
While you might be familiar with topical aloe products, ingesting them is entirely different. First, it's essential to be aware that there are many aloe species, but not all of them are safe for consumption. Aloe vera is the one that's generally considered safe for most (but not all) people. It's also the one that has typically been studied for health and safety. 
Commercially available forms of aloe vera include powders, capsules, tablets, gel, and juice. These products are regulated as dietary supplements, not foods. This means the FDA's oversight of these products quality, efficacy, and safety is less thorough. None of these products are essential for health, and consuming them can come with some side effects, including diarrhea, leading to dehydration and potential electrolyte imbalances. 
In addition, oral aloe products may interact with various heart medications, steroids, and diabetes drugs, among others, according to the Mayo Clinic. Pregnant and breastfeeding women, as well as children, should not consume aloe vera at all. As always, it's best to consult your doctor before taking any "alternative" health product, including oral aloe vera.