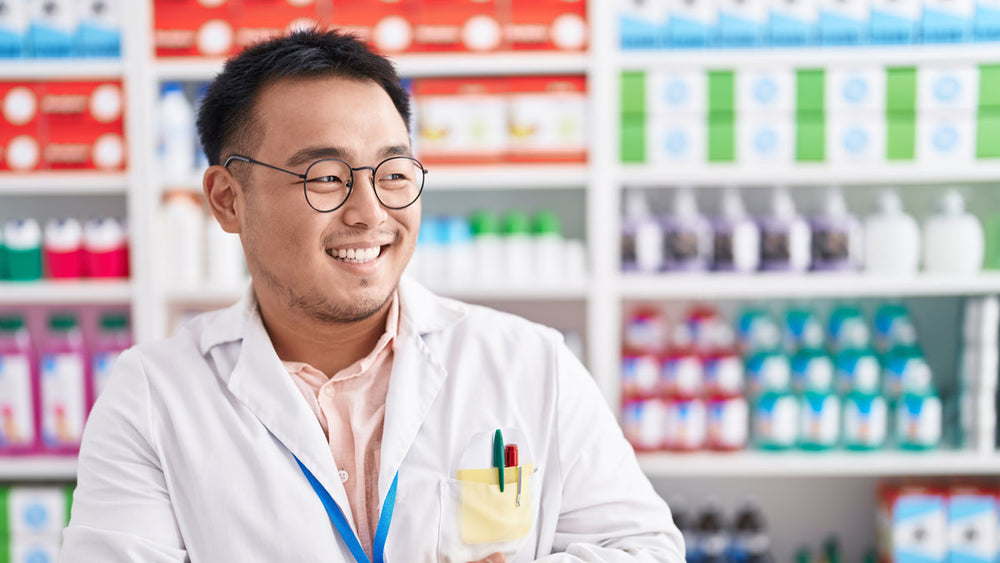 The Vibrating Medication for Constipation
Published on Thursday, April 20, 2023 by
---
Do you struggle with irritable bowel syndrome (IBS)? 
If so, you may know that there are many different types of IBS. For example, people who suffer from IBS may have IBS with diarrhea, IBS with constipation, IBS-mixed (both constipation and diarrhea), or IBS-unspecified. 
If you are new to IBS-C, here is a quick overview. 
Constipation can be defined as hard pellet-like stools. It can also be infrequent stools, difficulty or straining when having a bowel movement, a feeling of being unable to completely empty your bowels during a bowel movement, or the feeling of wanting to go but not being able to.
IBS-C differs from functional constipation in the following ways: people with IBS may have abdominal pain or bloating and symptoms can fluctuate over time (there may be periods when symptoms go away and other times when the symptoms come back again). 
A survey done by the International Foundation for Gastrointestinal Disorders found that IBS-C sufferers complained of gas, bloating, and abdominal pain, each occurring on average over 200 times per year. Times of straining, few and far between bowel movements, unable to completely have a bowel movement, and nausea were reported as happening between 100 to 150 times per year.
With all of that being said, if you suffer from IBS-C, I am sure you may often find yourself looking for new methods to help combat your feeling of constipation. I recently came across a product that piqued my interest. 
Have you heard of a medication called Vibrant? 
Vibrant is FDA-cleared and marketed as being drug-free. It uses gentle vibrations to stimulate the colon. It is thought to improve natural colonic motility.
Research shows an improvement in the quality of life by increasing the number of complete bowel movements, with only a 1.2% reported diarrhea occurrence. In clinical trials, patients started seeing results with Vibrant within one week and had significant responses within three weeks. 
How can Vibrant be obtained?
First, speak to your physician to see if this is appropriate for you. Vibrant is currently only available through a pharmacy called Carepoint via prescription. Your physician should be able to prescribe it electronically. If prior authorization is approved, as of right now, it is $69 per month. If you want to self-pay and not use insurance, there is an option for you for $89 per month. You may even be able to use your FSA or HSA. 
You should not take Vibrant if you: 
Have a history of complicated or obstructed diverticular disease

Have a history of, or have suspected, obstruction in your small intestine or colon

Have gastroparesis

Have a history of inflammatory bowel disease, gastrointestinal malignancy, and/or anal fissures/fistulas

Have a history of Zenker's diverticulum, dysphagia, esophageal stricture, eosinophilic esophagitis, or achalasia

Are pregnant or breastfeeding 
This concept of vibrating to spark a bowel movement is very intriguing to me and could be a positive way to help many people. As always, talk to your physician about the pros and cons of this medication and determine if this could be an option for you. 
Subtypes of IBS

. About IBS. (2022, April 12). Retrieved March 16, 2023, from

https://aboutibs.org/signs-and-symptoms/subtypes-of-ibs/

 

IBS in the Real World Survey

. IFFGD. (2021, February 25). Retrieved March 16, 2023, from

https://iffgd.org/resources/publication-library/ibs-in-the-real-world-survey/

  

Chronic constipation drug-free treatment

. Vibrant. (2023, February 27). Retrieved March 16, 2023, from

https://www.vibrantgastro.com/