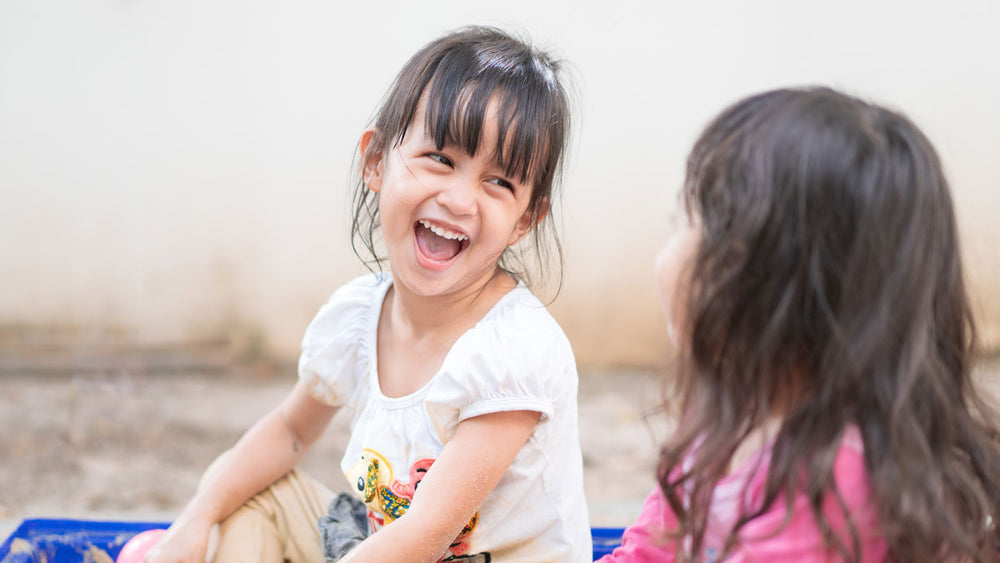 The Gut Microbiome and Disease Development
Published on Friday, September 30, 2022 by
---
Our gut microbiome is so cool! 
I mean, I can't stop writing about it and how it influences our health. 
I feel like the more we learn about the gut microbiome we continue to piece together the puzzle of our health because of how our gut interacts with the rest of our body.
As previously addressed in this article, the gut microbiome starts developing at birth and is modified by factors such as mode of delivery, method of feeding, and gestational age. Other factors such as antibiotic use can also influence the development of the gut microbiome.  
The gut microbiome is formed and matures throughout childhood, which is important to note as we look at the development of disease during childhood development.
Childhood development is defined as the biological, psychological, and emotional changes that occur between birth and the end of adolescence (see stages listed below). During these specified times, there are milestones that children often meet to confirm they are on track developmentally (i.e. fine motor development, language development, cognitive development). If these milestones are not reached or delayed- it might be a cause for concern for possible disease development (i.e. autism, ADHD, food allergies, asthma).
4 stages of childhood development:
-          Infancy
-          Preschool years
-          Middle childhood years
-          Adolescence
In a recent review, researchers suggest that gut dysbiosis is associated with neurodevelopmental disorders like ADHD and autism. One study that looked at children with neurodevelopmental disorders identified that they had fewer butyrate-producing taxa (good gut bacteria) and increased clostridium species. 
Another study looking specifically at children with autism noted dysbiotic fecal microbiota in children with autism when compared to controls (specifically, higher levels of bacteroidetes compared to firmicutes). Children with late-onset autism are also presented with dysbiotic fecal microbiota, except with increased clostridium species, when compared to controls.
Researchers also suggest that asthma and allergies are correlated with the gut microbiome. It is hypothesized that a western lifestyle that is overly hygienic may inhibit or limit exposure to microbes and can alter how the gut microbiome is formed. They also suggest that children exposed to pets and farm animals get a wide array of microbial exposure reducing the risk of allergies and asthma. Another study suggested that antibiotic use in infants made them more susceptible to clostridium difficile (C.diff) infections leading to an increased risk of atopic reactions like eczema, wheezing, and asthma.
Even though current research on these topics provides speculation, more research must be done to identify the mechanisms in which the gut microbiome influences disease development. More questions come to mind as I continue my quest for gut microbiome knowledge:
-          Should we give probiotics to children who are more susceptible to gut dysbiosis (such as children diagnosed with neurodevelopmental disorders)?
-          What is causing neurodevelopmental disorders in children? If gut dysbiosis prevention is possible, are we doing enough?
-          Are we over-sanitizing everything?? (I think we do)
-          What is the link between antibiotics and disease development? What can be done to limit the overuse of antibiotics in infancy and early childhood when the gut microbiome is developing?
THINGS I DO KNOW influence a healthy gut in children:
-          Offer probiotic and prebiotic-rich foods
-          Limit processed foods or foods that are low in nutritional value
-          Help get your kids active. Spend time outside. Play in the dirt. Play with your pets.
-          If your child gets sick, talk to your pediatrician about antibiotic use. Have them test for bacterial infection vs prescribing antibiotics preemptively. If they have to take antibiotics for illness, inquire about probiotic use following.