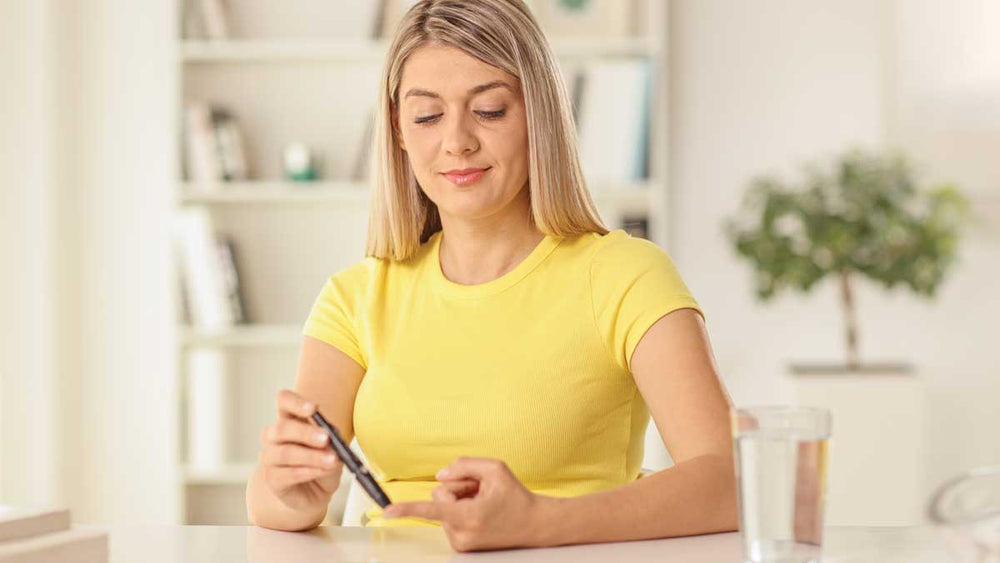 Pre and Probiotics for the Management of Type 2 Diabetes
Published on Wednesday, February 15, 2023 by
---
Why there may be an important role for these products in the future of diabetes management.
The world of diabetes management is a subject matter that is admittedly quite close to my professional heart.
My first position after graduation was within the research & education department at Diabetes Canada and around this time last year, I released a book geared toward those with pre and newly diagnosed type 2 diabetes.
In today's article, I explore novel scientific insights involving a potential role of pre and probiotics that I simply did not have the bandwidth to include in that publication – and boy am I excited to be doing so here on Foodguides.com.
Now we can get to the good stuff.
Diabetes & Dysbiosis – A Primer
Let's take a moment to establish a baseline as to why prebiotic and probiotic supplementation is even a relevant consideration in the world of diabetes.
It all comes back to dysbiosis, a topic I've covered previously here on Foodguides.
Dysbiosis refers to an imbalance in the totality of one's gut bacteria, specifically one or more of:
Too many "bad bacteria"

Too few "good bacteria"

Too little overall diversity in one's gut bacteria as a whole
Although it is not a straightforward relationship, there is growing scientific interest around dysbiosis and the progression of diabetes.
Robust analyses have determined that, as compared to people without diabetes, those with pre and newly diagnosed type 2 tend to have lower microbiome diversity.
It is also true, as per the acclaimed Lancet journal, that there are observable trends in bacterial populations in those with pre or type 2 diabetes as compared to those who don't. 
The general consensus is that the gut microbiome plays an important role in glucose metabolism and that dysbiosis may accelerate or worsen insulin resistance.
This may be due to the fact that dysbiosis changes the functionality of the intestinal barrier and subsequently affects the signaling pathways that require barrier integrity. 
Really just a fancy scientific way to say not good.
Now, this is where the scientific interest in pre and probiotics stems from.
Let's find out if they help.
Probiotics In Diabetes Management
Multiple meta-analyses of randomized controlled trials in humans looking at the effects of probiotic supplementation on relevant biomarkers for type 2 diabetes have been conducted.
When considering whether or not probiotic supplementation might help with diabetes management-- The most relevant biomarkers we are looking at include:
HbA1c

Fasting Plasma Glucose

Fasting Insulin & Insulin Resistance
The best available evidence suggests that probiotic supplementation can make a modest but meaningful (statistically significant) impact on these markers.
This claim is supported by recent meta-analysis data in multiple journals including:
Scientific Reports found that probiotic supplementation meaningfully reduced A1C, fasting blood glucose levels, and markers of insulin resistance.
The Journal Of Translational Medicine and Pharmacological Research arrives at similar conclusions. 
The magnitude of the effect on A1C was in and around a .3 reduction, while generally it is accepted that dietary and lifestyle management in those living with diabetes has the potential to reduce A1C by between 1-2%. 
Hence why the potential effect of probiotics is best described as modest, but meaningful. 
In most cases the probiotics utilized were multi-strain, generally using combinations of various Lactobacillus and Bifidobacterium species.
Additional work out of Advances in Nutrition also revealed that probiotics may be most effective in people with poorly controlled diabetes who aren't on insulin. 
Finally, probiotic supplementation may confer additional benefits including:
Reduction in LDL and triglyceride levels.

Reduction in markers of inflammation and oxidative stress.
Given the increased risk of cardiovascular disease in pre/t2dm, these potential additional benefits are certainly valuable. 
Prebiotics In Diabetes Management 
While probiotic supplements contain the good bacteria themselves, prebiotics can be described in simple terms as a unique type of fiber that acts as "food" for those healthy bacteria.
They do occur naturally in a few very important foods including:
Legumes

 chickpeas, lentils, and kidney beans

Vegetables

  asparagus, garlic, cabbage, onion, and leeks

Whole grains

barley, oatmeal, and whole wheat bread/pasta

Fruits

apples and bananas

Nuts/Seeds 

flax, almonds, and pistachios
The foods above are incredibly valuable to the management and risk reduction of pre & type 2 diabetes because of their low glycemic index and high soluble fiber content, but the prebiotic fiber they contain is certainly a cherry on that cake.
With that being said, the totality of studies looking at prebiotics and diabetes outcomes tend to focus on prebiotics taken in supplemental form (inulin specifically) – as it is much easier to get clinically relevant amounts of them in this way.
And why would someone with pre or type 2 diabetes want to do that?
So glad you asked!
Let's take a look at the studies supporting their use. 
A 2019 systematic review and meta-analysis out of the Journal Of Diabetes Research concluded that inulin and similar compounds like FOS were generally effective at improving HbA1c, fasting blood sugar, and insulin resistance in people living with type 2 diabetes. 
While another 2019 review paper, this time out of Translational Medicine, arrived at similar conclusions further supporting the promise of inulin and related compounds to improve glycemic control in this population.
In the latter paper, the prevailing dosing recommendation was 10 grams of prebiotic fiber for a minimum of 6 week period to achieve a meaningful effect. 
Optimal dosage is always challenging to comment on, but for reference purposes, I point to a 2021 study out of the International Journal Of Endocrinology which provided 15 grams of inulin daily to middle-aged adults with prediabetes and found that it led to an increased presence of various species of healthy bacteria (such as Lactobacillus and Bifidobacterium) while also improving several markers of insulin resistance. 
Final Thoughts
There is a growing and meaningful body of evidence supporting the use of pre & probiotic supplementation as a complementary means to improve glycemic control in people living with pre and type 2 diabetes.
This effect is admittedly modest as compared to comprehensive diet and lifestyle changes, but appears to me to be relevant nonetheless.
Whether or not the day will come when major diabetes organizations globally recommend the use of these products is hard to say, but the totality of the evidence is nothing short of intriguing and I'll look forward to future developments in this area.
I hope you will too!