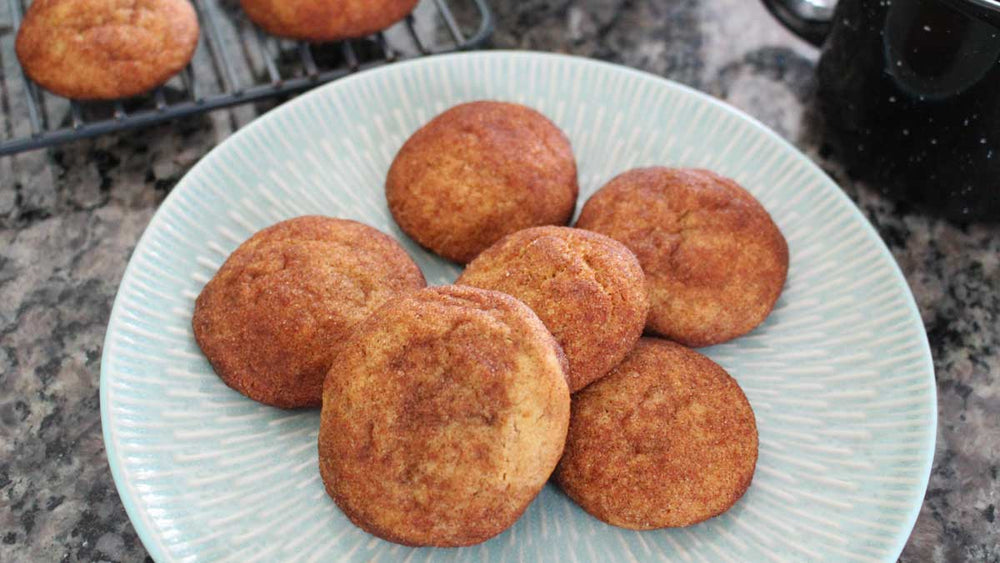 Irresistible Snickerdoodles: A Perfect Blend of Comfort and Flavor
RECIPE
Published on Wednesday, August 23, 2023 by
---
The Magic of Snickerdoodles: A Symphony of Sugar, Spice, and Texture
Cookies! I love baking cookies, and Snickerdoodles are one of my favorites.  
Snickerdoodles are a timeless classic. The hallmark of this cookie lies in its coat of cinnamon and sugar that creates a perfect harmony of sugar and spice that dances upon the taste buds. Furthermore, their texture sets them apart from other cookies, with a crunchy exterior and slightly chewy center that delights the senses. They are a lot of fun to make and even funner to eat.
The smell of baking cookies is like a warm hug for the home and everyone in it.
During the COVID lockdown, I spent much time perfecting my cookie recipe. The one step that I always take is browning the butter. This process is cooking the milk solids that are in butter. They start to brown, sticking to the bottom. I HAVEN'T STOPPED once I started adding his step to my cookies. I can pretty much guarantee you won't either.  
With all the dietary restrictions, sometimes we need a little wiggle room. These cookies are a good treat for those looking for a lower-fat option without additional acid reflux, or GERD triggers like chocolate or mint. It's always great to have a good cookie recipe on hand in case you need to whip some up to take to a friend or family gathering. Don't forget, if you don't use all of the dough in the first batch - you can store it for up to 7 days in the refrigerator or freeze it to make more later!
[[ recipeID=recipe-8llb0h5tk, title=Snickerdoodles ]]