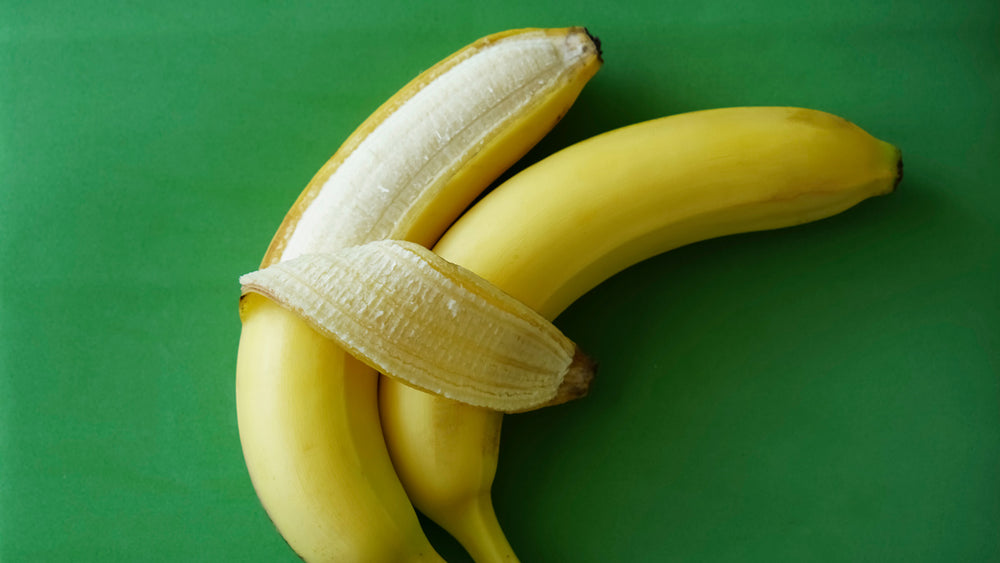 IBS and Sexual Dysfunction: Realities, Recommendations, and Supplements
Published on Thursday, November 09, 2023 by
---
Connecting the Dots: IBS and Sexual Dysfunction
I've long been fascinated with the role that nutrition and supplementation might play in either directly improving sexual functionality or indirectly improving it by addressing common health conditions that may affect it negatively.
IBS certainly falls into the latter category, with a small but growing body of evidence suggesting that people living with IBS may be more likely to experience sexual dysfunction or to experience more severely than healthy controls.
Sexual dysfunction is characterized by:
Low libido, sexual desire, or arousal

Issues achieving orgasm

Pain associated with sexual intercourse
Today's article aims to dig a little deeper into the research in this area and to complement that exploration with a discussion about supplements that may positively contribute to sexual health and functioning.
Let's get to the good stuff.
Sexual Dysfunction & IBS
In 2019, a group of over 300 Polish women of an age average of 27 were surveyed, and their FSFI score was calculated.
FSFI, Female Sexual Function Index, is the gold standard survey for assessment of sexual function in women.
This particular study arrived at two important conclusions:
On the whole, women with IBS had lower FSFI scores than healthy controls

FSFI scores decreased incrementally based on the severity of the IBS.
A more recent study out of BMC Women's Health found that sexual dysfunction prevalence between women with IBS and healthy controls was similar but that the severity of sexual dysfunction and overall quality of life was worse in those with IBS.
The sentiment I'm left with after reviewing these results is two-fold
In those living with IBS and sexual dysfunction, improving the management of the IBS to reduce its severity may reduce the severity of sexual dysfunction.
Since people living with IBS
may
be more likely to suffer from sexual dysfunction or to suffer from it more severely, intervening independently on that concern may be warranted.
It's not just women who are affected, though, with a robust case-control study out of Taiwan( > 75,000 participants) demonstrating that men with IBS were twice as likely to suffer from erectile dysfunction as healthy controls.
I think it's important for people living with IBS and sexual dysfunction to know they aren't alone in their experience, and additionally essential to understand that these areas can almost inevitably be improved through professional guidance around nutrition, supplementation, and lifestyle optimization.
Nutrition, Supplementation & Sexual Dysfunction
While I could write a great deal about nutrition's role in improving both IBS and sexual dysfunction-related symptoms,  the most concise guidance I could give in this regard is to advise people to trend as much as possible towards a Mediterranean-style diet while respecting the parameters of their IBS.
It may take the expertise of a registered dietitian to actualize that reality fully. Still, this eating style is inevitably the most protective of sexual and erectile health based on the totality of the evidence I've observed.
It's also true that further medical intervention could be required in some people and that strategic supplementation may have a meaningful role for some.
Sexual Health Supplements – Do Any Work?
Let's explore some of the popular products associated with sexual health benefits that are supported by human trials.
As always, consult with your healthcare provider to ensure any supplement is safe and suitable.
Maca Root For Women?
Maca Root, also known as Peruvian ginseng, is an herbal remedy that has gained popularity recently for its role as a sexual health supplement.
It may be particularly useful for women who are experiencing sexual dysfunction as a result of commonly prescribed medications for depression, known as SSRIs.
A pair of scientific trials (1,2) have demonstrated the positive effects of Maca Root dosages of three grams per day on women experiencing sexual dysfunction as a result of their depression medication.
Limited evidence suggests that Maca root may also improve some mental health parameters.
Fenugreek For Men?
Fenugreek has traditionally been used as a kitchen spice, but in concentrated supplemental form, it may have unique benefits to men's sexual health.
Low libido and decreasing testosterone levels are interconnected, and common concerns in middle-aged men, and fenugreek is one of the few commonly available herbal remedies that has been demonstrated to help with these concerns.
A 2020 meta-analysis of four clinical trials determined Fenugreek had a statistically significant effect on increasing male testosterone levels, while another clinical trial demonstrated that 600mg of Fenugreek over six weeks improved men's libido, sexual arousal, and orgasm.
In similar doses as mentioned above, Fenugreek has also been demonstrated to improve physical performance in men during weightlifting workouts. 
Ashwagandha For Both?
Ashwagandha is an herbal supplement of Ayurveda origin with a long history of use and documented human evidence for benefits in several relevant health domains.
One such domain is sexual health and functionality, with evidence suggesting that using this product at 300mg x2 daily has demonstrated benefit on perceived sexual performance in both men and women.
Ashwagandha has also been associated with a host of other health benefits, including improved sleep and reduced stress, among others.
A Note On Erectile Dysfunction (ED)
Just last month, the Nutrients journal conducted a systematic review and meta-analysis assessing the effectiveness of some popular supplemental ingredients marketed toward men with erectile dysfunction.
They determined, among the available candidates, that three compounds stood out:
Panax Ginseng

L-arginine

Tribulus Terrestris 
If you are in the "market," shall we say, for a supplement that has the potential to help with ED, these are the ingredients you likely want to pay extra attention to.
Of course, it is true that evidence-based IBS supplements such as psyllium fiber, multi-strain probiotics, and peppermint oil (among others) could confer benefits to sexual functioning as a byproduct of reducing IBS severity. 
Quite a lot to consider, I know.
Sørensen, J., Schantz Laursen, B., Drewes, A. M., & Krarup, A. L. (2019). The Incidence of Sexual Dysfunction in Patients With Irritable Bowel Syndrome. Sexual medicine, 7(4), 371–383.

https://doi.org/10.1016/j.esxm.2019.08.010

 

Sławik, P., Szul, M., Fuchs, A., Waluga, M., & Krzystanek, M. (2019). Could problems in the bedroom come from our intestines? A preliminary study of IBS and its impact on female sexuality. Psychiatria Danubina, 31(Suppl 3), 561–567.

Camacho, S., Díaz, A., Pérez, P., Batalla, H., Flores, Y., Altamirano, E., Higuera-de la Tijera, M. F., Murguía, D., & Gómez-Laguna, L. (2023). Sexual dysfunction worsens both the general and specific quality of life of women with irritable bowel syndrome. A cross-sectional study. BMC women's health, 23(1), 134.

https://doi.org/10.1186/s12905-023-02272-9

 

Hsu, C. Y., Lin, C. L., & Kao, C. H. (2015). Irritable bowel syndrome is associated not only with organic but also psychogenic erectile dysfunction. International journal of impotence research, 27(6), 233–238.

https://doi.org/10.1038/ijir.2015.25

 

Dording, C. M., Schettler, P. J., Dalton, E. D., Parkin, S. R., Walker, R. S., Fehling, K. B., Fava, M., & Mischoulon, D. (2015). A double-blind placebo-controlled trial of maca root as treatment for antidepressant-induced sexual dysfunction in women. Evidence-based complementary and alternative medicine: eCAM, 2015, 949036.

https://doi.org/10.1155/2015/949036

 

Dording, C. M., Fisher, L., Papakostas, G., Farabaugh, A., Sonawalla, S., Fava, M., & Mischoulon, D. (2008). A double-blind, randomized, pilot dose-finding study of maca root (L. meyenii) for the management of SSRI-induced sexual dysfunction. CNS neuroscience & therapeutics, 14(3), 182–191.

https://doi.org/10.1111/j.1755-5949.2008.00052.x

 

Brooks, N. A., Wilcox, G., Walker, K. Z., Ashton, J. F., Cox, M. B., & Stojanovska, L. (2008). Beneficial effects of Lepidium meyenii (Maca) on psychological symptoms and measures of sexual dysfunction in postmenopausal women are not related to estrogen or androgen content. Menopause (New York, N.Y.), 15(6), 1157–1162.

https://doi.org/10.1097/gme.0b013e3181732953

 

Mansoori, A., Hosseini, S., Zilaee, M., Hormoznejad, R., & Fathi, M. (2020). Effect of fenugreek extract supplement on testosterone levels in male: A meta-analysis of clinical trials. Phytotherapy research: PTR, 34(7), 1550–1555.

https://doi.org/10.1002/ptr.6627

 

Steels, E., Rao, A., & Vitetta, L. (2011). Physiological aspects of male libido enhanced by standardized Trigonella foenum-graecum extract and mineral formulation. Phytotherapy research: PTR, 25(9), 1294–1300.

https://doi.org/10.1002/ptr.3360

 

Wankhede, S., Mohan, V., & Thakurdesai, P. (2016). Beneficial effects of fenugreek glycoside supplementation in male subjects during resistance training: A randomized controlled pilot study. Journal of sport and health science, 5(2), 176–182.

https://doi.org/10.1016/j.jshs.2014.09.005

 

Chauhan, S., Srivastava, M. K., & Pathak, A. K. (2022). Effect of standardized root extract of ashwagandha (Withania somnifera) on well-being and sexual performance in adult males: A randomized controlled trial. Health science reports, 5(4), e741.

https://doi.org/10.1002/hsr2.741

 

Ajgaonkar, A., Jain, M., & Debnath, K. (2022). Efficacy and Safety of Ashwagandha (Withania somnifera) Root Extract for Improvement of Sexual Health in Healthy Women: A Prospective, Randomized, Placebo-Controlled Study. Cureus, 14(10), e30787.

https://doi.org/10.7759/cureus.30787

 

Petre, G. C., Francini-Pesenti, F., Vitagliano, A., Grande, G., Ferlin, A., & Garolla, A. (2023). Dietary Supplements for Erectile Dysfunction: Analysis of Marketed Products, Systematic Review, Meta-Analysis and Rational Use. Nutrients, 15(17), 3677.

https://doi.org/10.3390/nu15173677