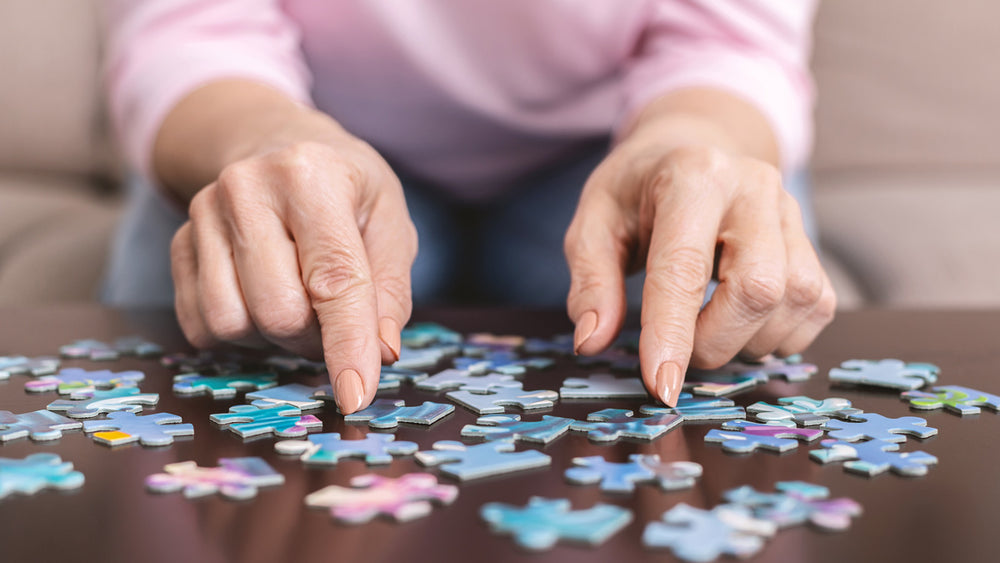 Heartburn Medication and Dementia Risk: Insights
Published on Monday, October 30, 2023 by
---
Exploring the Potential Connection: Heartburn Medication and Dementia Risk
At Foodguides, we have talked a lot about various not-so-spoken side effects related to gastroesophageal reflux disease (GERD) and treatment for GERD. We cover all ages, from fracture risk in children on acid-suppressing medications to this article exploring the possible connection between heartburn medications and dementia risk.  
I find this topic very intriguing as dementia has personally affected my family. My grandmother had it for many years, and learning the ins and outs of dementia is something that I have prioritized.
Understanding Dementia: Stats and Overview
The Alzheimer's Association predicts that in 2023, approximately 6.7 million Americans aged 65 and older have Alzheimer's dementia. Yet, this number could be even greater because some individuals may have dementia but haven't been officially diagnosed. Out of these 6.7 million people, 73% are aged 75 and older, highlighting that the likelihood of having Alzheimer's dementia rises with age. Notably, in 2019, Alzheimer's was the fifth most common cause of death among individuals over 65.
Dementia is an all-inclusive word for a group of symptoms. The most common symptoms of dementia are difficulties with language, memory, problem-solving, and other thinking skills. 
Now that we have a better understanding of dementia let's discover insights into the impact of proton pump inhibitors (PPIs) on brain health and better understand the potential implications for long-term use.
PPIs, H2RA's, and Brain Health: The Research
In this JAMA Neurology study, researchers gathered information from one of Germany's largest health insurers, Allgemeine Ortskrankenkassen (AOK), to investigate the effects of PPIs (proton pump inhibitors) on cognitive function. PPIs include medications like omeprazole, pantoprazole, lansoprazole, esomeprazole, or rabeprazole. The study provided enough evidence to suggest that PPI use may impact cognition.
Interestingly, the three most commonly used PPIs (omeprazole, pantoprazole, and esomeprazole) showed similar results, with esomeprazole use having a slightly stronger association with the risk of dementia. 
The precise mechanism connecting PPI use to dementia remains uncertain, yet several hypotheses exist. One theory suggests that certain PPIs can breach the blood-brain barrier, enabling them to impact brain function directly. Another speculation pertains to vitamin B12 deficiency, which is recognized for its role in exacerbating memory loss or cognitive decline. 
Historically, research has shown inconsistent findings regarding H2RA use and dementia risk. However, a 2020 nationwide population-based longitudinal study out of Taiwan of people aged 65 and older determined that using H2RA's was associated with an increased risk of cognitive decline or dementia compared to non-H2RA users. Researchers suspect H2RA medications may contribute to cognitive impairment as they have serum anticholinergic activity (substances in our blood that can affect how our brain and nerves work).
GERD, PPIs, and Dementia: A Complex Connection
A 2022 cohort study found a  significant relationship between GERD and dementia. This study diverges from others as it reveals that PPI users with GERD have a higher likelihood of developing dementia when compared to PPI users who do not. These results propose that using PPIs is not related to an increased risk of developing dementia but that GERD is the risk factor. 
Their belief linking GERD and dementia stems from the deterioration of gut microbiota. Various medical conditions, like GERD, can lead to an imbalance of specific bacteria in the gut and play a role in microbiota dysbiosis and the gut-brain axis. 
As you can see, there is a lot to learn regarding this topic, which should be paid close attention to in the future!