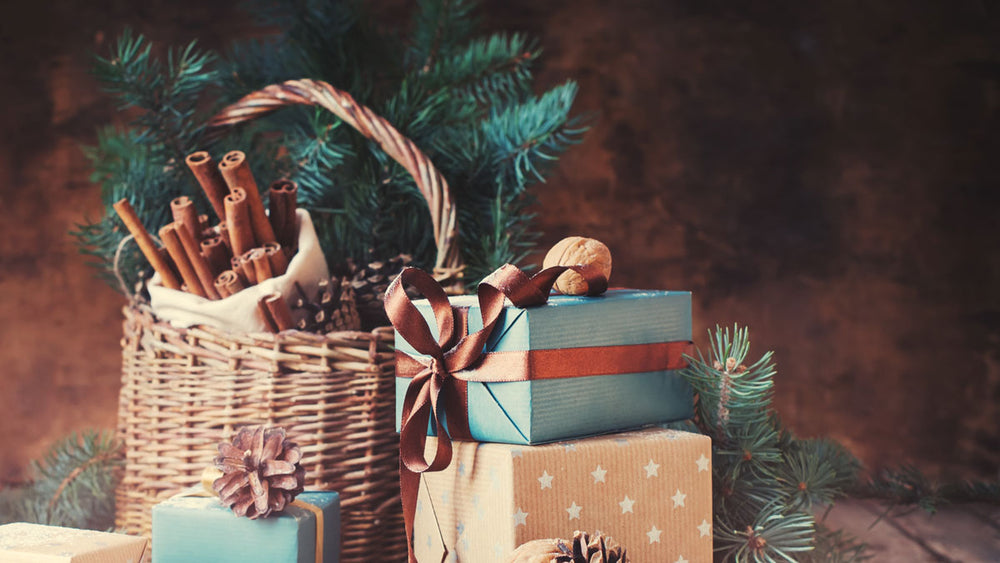 FODMAP-Friendly Gift Ideas
Published on Friday, November 26, 2021 by
---
Gift giving is my love language and 'tis the season of gifts
I'm one of those people who really enjoys taking the time to search for the "perfect" gifts for my loved ones. During the holiday season, I try my best to start shopping early so I can really enjoy the season. Something I enjoy doing is making gift baskets, especially food-themed ones because they are practical and always a big hit with the gift recipients. 
When creating a gift basket for your Low FODMAP friends or family, you are giving them an incredibly thoughtful gift because you are providing them with some food options that they can explore and possibly even expose them to some FODMAP-friendly brands that they were not aware of that could easily become a new staple in their pantries. 
Low FODMAP Gift-Basket Ideas
The Barbeque Basket 
The Heavenly Pasta Basket
The next must-have is pasta, so something the Low FODMAP friends and family might not have tried yet is this amazing

Hearts of Palm Pasta Sampler

! It comes with 2 angel hair, 2 spaghetti, and 2 lasagna pasta. What a win.
The Fancy Salad Basket
The Chef's Choice Basket
If you have a cook or foodie in your family that has not received a

pack of copper grill mats

yet, they are amazing. We make a lot of fish and vegetables on the grill and these have been a real game-changer
If you are looking for Gluten-Free Challah bread for your holidays, check these out:
Katz Gluten Free Oat Challah | Dairy Free, Nut Free, Soy Free, Gluten Free | Kosher (1 Pack of 1 Loaf, 12 Ounce)
Katz Gluten Free Sliced Challah Bread | Dairy Free, Nut Free, Gluten Free | Kosher (1 Pack of 1 Sliced Loaf, 18 Ounce)