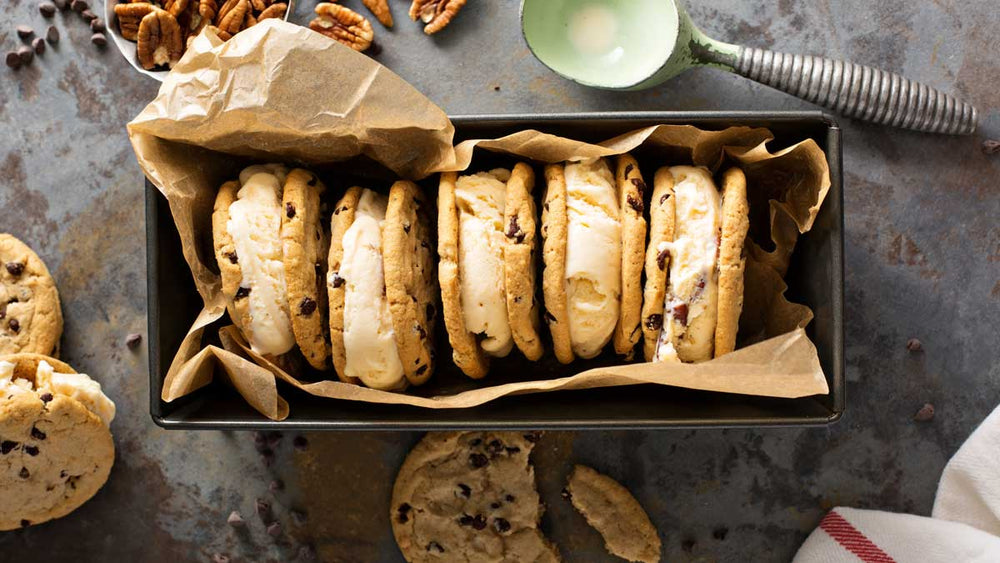 Beat the Heat with FODMAP-Friendly Frozen Treats
Published on Friday, August 11, 2023 by
---
Savor the Season with FODMAP-Friendly Frozen Treats: A Variety of Cool and Gut-Friendly Options
Whether you live up North or in the Deep South, you are searching for any way to cool off by this time of the summer. If you suffer from any sort of GI issue, that means you are after shelling out cash for everyone else to get their favorite treat from the ice cream truck, only to find yourself having to choose the safe (and boring) sherbet option yet again. 
While sherbet may be a great option, having a bit more variety is always better when you are out. Whether heading to a pool party, back-to-school kickoff, or just hanging out at home, below is a list of frozen FODMAP and gut-friendly treats. My hope is you can find a couple of the following items that will tickle your taste buds and not send you to the bathroom questioning all of your life choices. 
Let us go back and dust off that list of Low FODMAP fruits and savory food items you can add to any dessert dish. Fruits like firm bananas, clementines/oranges, cantaloupe/honeydew, kiwi, pineapple, fresh coconut, blueberry, raspberry, strawberry, lemon/lime, papaya, and grapes.
Other savory items include dark chocolate, maple syrup, cinnamon, vanilla and almond extract, Brazil nuts, peanuts/peanut butter, walnuts, and macadamia nuts. Other options include lactose-free dairy products and whipped cream. To check these foods' Low FODMAP serving sizes, it's always helpful to review the Monash University Low FODMAP app!
Now that we are ready let's take a step away from the surface of the sun for a moment and cool off with these awesome, FODMAP-friendly chilling treats.
As you can see, there are several delicious frozen treats to get you through some of these smoldering days. They also happen to be FODMAP-friendly; for most of them, the hardest part is waiting for them to freeze. Remember, you can replace most ingredients with products or ingredients you have found that you like more or tolerate better. Enjoy these healthy indulgent treats without feeling guilty, gassy, or gross.