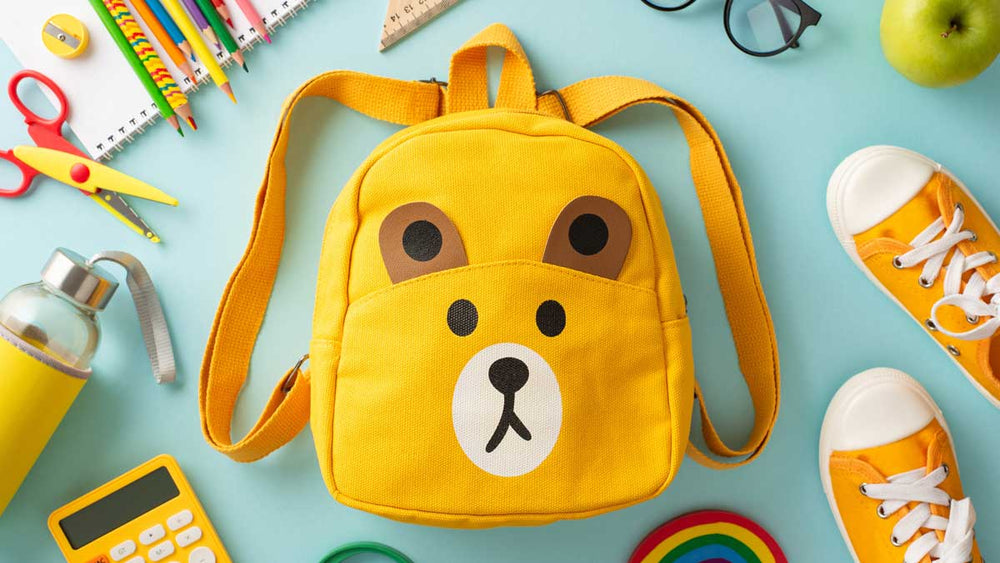 Allergy-Free School Snacks Made Simple
Published on Friday, September 01, 2023 by
---
Discover Top Allergy-Free Brands and Tips for a Worry-Free Snacking Experience
"Mom, I'm hungry." "Dad, can you make me a snack?" 
If you are a parent, you have heard at least one of these phrases. Kiddos are always hungry (at least in my experience), so it's important to have snacks ready to go. Unfortunately, having food allergies can cause a major roadblock on the way to snack satisfaction.
People with food allergies (myself included) are always reading food labels, on the hunt for forbidden foods, and constantly aware of cross-contamination. Cross-contamination occurs when a small amount of a food allergen gets into another food or on the surface of an object accidentally. These exposures can cause allergic reactions. 
Finding allergy-free snacks can be exhausting and quite time-consuming, especially when you are part of an on-the-go family. Never fear, Foodguides fam, we are here to help!
Numerous brands consider themselves allergen-free.
The best part is that most can be found in your local grocery stores. MadeGood, Safe + Fair, and Partake Foods are excellent brands for allergy-free diets. MadeGood products are created in an allergen-free facility without peanuts, sesame, soy, dairy, tree nuts, eggs, wheat/gluten, and fish/shellfish. Safe + Fair foods are not only allergen-free but are also gluten-free, kosher, non-GMO, and vegan. Partake Foods also promises delicious treats for those with dietary restrictions while remaining free of peanuts, eggs, dairy, soy, tree nuts, sesame, artificial flavors, GMOs, and artificial preservatives. Here's a bonus: since these products are made in facilities without allergens, consumers do not have to worry about cross-contamination!
One of my favorite brands is EnjoyLife. This brand has numerous products that are free from gluten and 14 (yes, 14!) allergens: wheat, peanuts, tree nuts, dairy, casein, soy, egg, sesame, mustard, lupin, added sulfites, fish, shellfish, and crustaceans. Want to know the best part? They actually taste good! EnjoyLife offers many snack options ranging from sweet to salty. To satisfy that mid-school day salty craving, they have lentil chips in numerous flavors: salt and vinegar, barbeque, and dairy-free cheddar. They also offer bags of mini chocolate chips, which can be used in allergy-free snack recipes. 
One recipe worth trying is the Nut-Free Granola Bars by Laura from Living Beyond Allergies (another wonderful allergy-friendly resource). Instead of using regular chocolate chips (which may cause an allergic reaction in people with dairy allergies), you can substitute the allergen-free mini chocolate chips from EnjoyLife and still enjoy that scrumptious chocolatey taste. These granola bars can be enjoyed as a delicious snack, a sweet dessert after lunch, or even for an after-school sports event!
Other portable snack options that are both nut-free and allergy-free include applesauce cups, fruit or veggie puree pouches, or fruit or veggie chips. To make it even easier for parents and loved ones to choose snacks that are safe for their kids or classroom, snacksafely.com has created several safe snack guides with resources and product recommendations for home, schools, and events, including:
Peanut and Tree Nut-Free Foods

Milk (Dairy) Free Foods

Gluten-Free Foods

Sesame-Free Foods

A Build-Your-Own Custom Guide (pick from the 11 allergens they track)
Just because you have food allergies doesn't mean you can't enjoy life, partake in celebratory snacks, live safe + fair, and love foods that are made good (see what I did there?) Try these brands and check out these resources with your family and be sure to let us know how you live allergy-free!
Schneider, L. (2023, March 17). Nut Free Granola Bars (no bake recipe). Living Beyond Allergies.

https://www.livingbeyondallergies.com/nut-free-granola-bars/

Pistiner, M. and LeBovidge, J. (2015, January 12). Cross contamination (cross-contact). Living Confidently with Food Allergy.

https://www.allergyhome.org/handbook/table-of-contents/how-to-avoid-food-allergens/cross-contact/