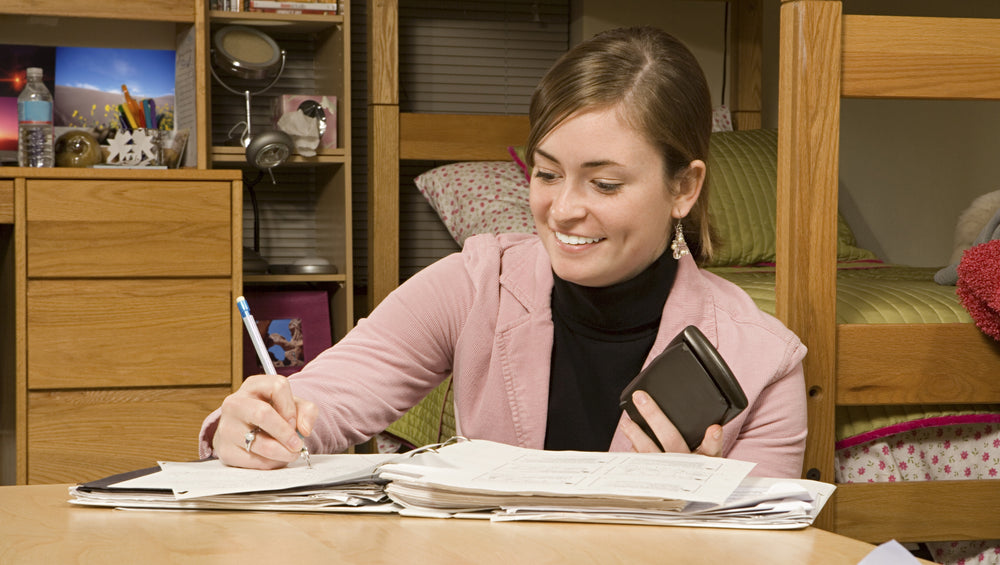 Thriving at College with IBS
Published on Wednesday, October 12, 2022 by
---
The moment you've been waiting for has arrived—college move-in day! 
Your family unloads your stuff, making what feels like hundreds of trips from the car to your dorm in the heat.  They say a quick goodbye so you can get settled in; let's be honest there isn't room for all of you + your roommate and crew, but they make you promise to meet them for lunch at the cafeteria—your little brother is pumped for the dessert buffet!! 
As you look around the room taking it all in you realize that the nerves from the day have upset your stomach— you have to GO immediately, but wait there isn't a bathroom in your room- and the hall bath is full- only one stall left. You try to be as quiet as possible with your explosive diarrhea, you leave the stall with your head hung low- careful not to make eye contact. 
You get back to your room to find your roommate and friends eating cookies. They look delicious but gluten is one of your trigger foods-  ugh -  looks like it's time to explain your stomach issues already. Once that uncomfortable convo is out of the way, you go to the mini fridge to grab a drink but find that the tiny fridge is full of trigger foods that could easily contaminate your safe foods. 
Stressed to the max you head out early to meet your family at the cafeteria. You step in and are immediately hit with a large crowd of people, loud noises, and a ton of food choices- none of which look like they belong on your normal eating plan. Now, instead of excitement, you are wondering how you will survive college when all you wanted is the "normal" college experience.
I have worked as a dietitian on college campuses for years, and have heard the above scenarios many times, so
know you are not alone.
Working in the college environment- I learned a few tips and tricks, as well as who to connect my clients to on campus. I connected with my old colleague Michael Shuman, PhD, Director of the Center for Learning, Access, and Student Success (CLASS) at Wake Forest University for an interview. 
It was a cool fall day and the Wake Forest University campus was bustling- especially the CLASS office whose mission is to provide opportunities for all students to achieve academic success. My first question for Michael was -  Who qualifies for accommodations?
He replied - Anyone with a condition that substantially limits a major life activity. He further explained that anyone with a documented disability should build a relationship with the individual responsible for coordinating accommodations at their university— and yes every college campus has someone! 
He went on to explain that accommodation models look different at every University. Some use a compliance-oriented model while others opt for a support approach or some hybrid in between. The CLASS office provides student support for self-advocacy, empowering students to articulate their needs. This office has helped many students with gastrointestinal (GI) related disabilities over the years by providing a range of accommodations such as: 
Academic Accommodation
- 
This provides for flexible attendance in times of a flare-up or exacerbation of symptoms. Michael explains this accommodation as an opportunity to engage with faculty before a situation occurs— so everyone is clear on the protocol. 
Housing Accommodations
- 
Michael explains that most dorms have either a hall or suite bathroom. Some students with GI concerns prefer a hall bath because they know a toilet will likely be available at any given time, whereas other students prefer a suite for privacy- 1 toilet for 4 people. 
Dining Accommodations
- 
Michael suggests building a relationship with the campus Registered Dietitian, or if there is not one on campus, the Food Service Director. The CLASS Office works closely with its dining partner to provide individualized accommodation plans to meet student needs. 
Michael's final piece of advice: 
If you are college shopping, set up a meeting and visit the accommodation office at each college you are seriously considering to see what services will be best for you.