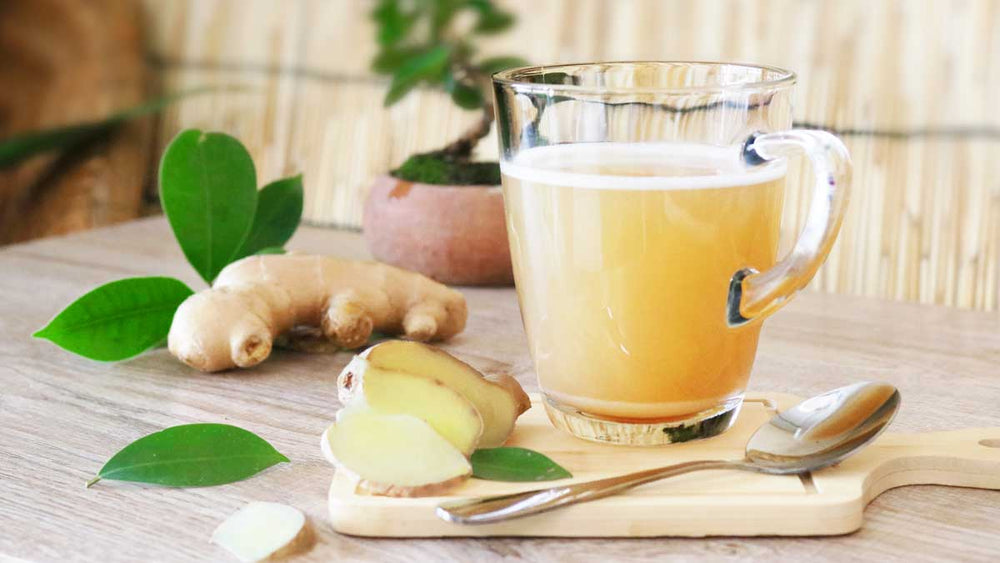 The Health Benefits of Ginger and 5 Delicious Ways to Use It
Published on Wednesday, January 04, 2023 by
---
What adds sweetness and spice and makes everything nice--even with IBS? 
Ginger! 
Someone following a Low FODMAP diet may be limiting major flavor boosters like garlic and onions, and though garlic-infused oil could be a flavor savior, I suggest also exploring ginger. 
Ginger is not just delicious: it is evidence-based for clinical use for its pain and nausea-reducing effects and more. A 2022 umbrella review of systematic reviews studying the effects of ginger taken orally and published in the American Journal of Clinical Nutrition showed the strongest evidence its use was for: 
Antiemetic (anti-nausea) effects in pregnant women

Pain-reducing effects in osteoarthritis

Promoting glycemic control by reducing insulin resistance in those with type 2 diabetes
The reviewers
noted that, although more research is needed because the evidence was very low to moderate quality, ginger may have beneficial effects on:
Systolic and diastolic blood pressure

Weight and BMI including the waist-to-hip ratio 

Dysmenorrhea pain severity (but not duration)

Postoperative nausea severity (but not incidence)

Acute chemotherapy-induced vomiting incidence (with standard antiemetics) 

Triglycerides, total cholesterol, and HDL cholesterol for those with hyperlipidemia

Inflammatory biomarkers

Antioxidant biomarkers 
Several of the studies reviewed used different amounts or forms of ginger, frequency, and intervention duration, or they just didn't do a great job reporting and monitoring the implementation. This leads to weaker evidence and means we will need better future studies to really be able to understand and use ginger in the most effective possible way. 
Nevertheless, the reviewers concluded that a dose between 0.5-3 grams daily for up to 3 months was most consistently reported as effective--that is just about ⅛  - ¾ teaspoon daily! Easy peasy. 
But is it safe? Yes, in doses normally consumed, with a few caveats. 60% of the reviews included in the umbrella review had NO incidence of adverse effects with ginger. In the remaining 40%, common adverse effects included mild reflux or heartburn, abdominal discomfort, and diarrhea. The authors note that one review alleviated reflux and abdominal discomfort associated with ginger use by administering ginger with small frequent meals. (I typically advise clients including ginger to take it with a meal and to avoid lying down afterward, too.) 
Still, the reviewers note, ginger is NOT recommended for someone with a platelet disorder or someone on blood-thinning medications, and may not be suitable for someone with GERD since it could cause mild heartburn as a side effect (especially if taken separately before food or before bedtime!). 
If ginger is right for someone then, it is an excellent functional food used clinically already and is great to include in nutrition interventions for several conditions. One gastroenterologist even has made medicinal ginger candy for his patients called TummyDrops (which are delicious!).
However, the significant effects of ginger can be small, and ginger should not be used as a substitute for medications prescribed by a physician such as blood pressure, immunosuppressive, or diabetes medications. As always, everyone taking any type of supplement should always discuss it with their healthcare team to be sure it is high quality and is right for their unique case. 
Here are 5 favorite ways to enjoy ginger: