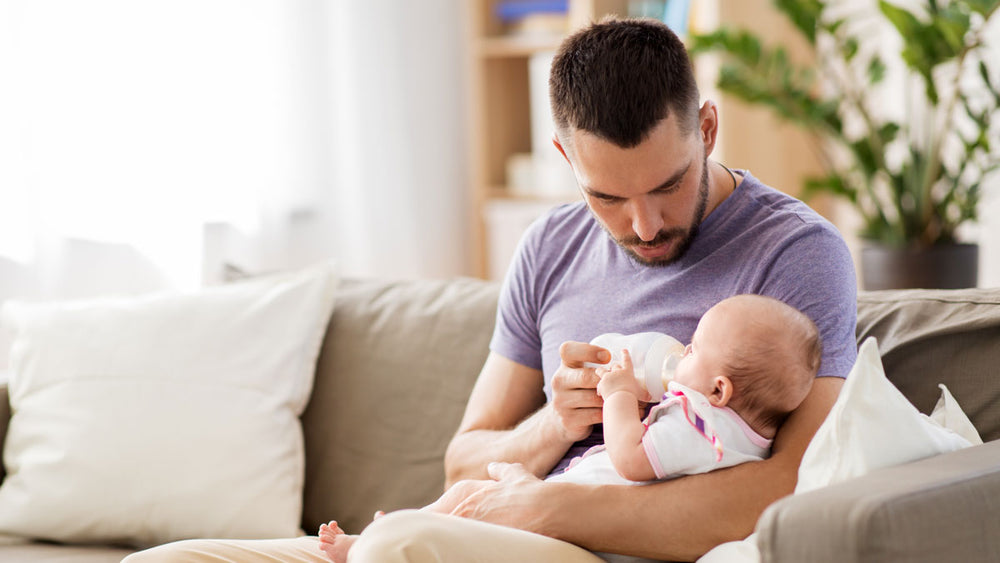 Formula Thickener for Infants with Reflux
Published on Monday, September 26, 2022 by
---
Infant thickener. Yay or nay?  
Many people believe that feed thickeners are a great option for those babies with reflux. 
However, there are quite a few studies out now with a lot of uncertainty regarding thickeners.
Why are thickeners used?
Thickeners may be recommended to help manage various conditions – reflux or spitting up, dysphagia (difficulty swallowing), or aspiration (when food/fluid goes into the lungs). Thickeners are thought to work by increasing the "stickiness" and weight of the fluid, which helps allow it to stay in the stomach and not be "refluxed" up. 
What are the types of thickeners?
The most common thickeners are foods such as thickeners and commercial thickeners. Here is a breakdown.
Infant cereals

(rice, oatmeal, etc): can be used after 4 months of age; this may contribute to constipation and generally cannot be used with breastmilk as components in breastmilk may break down the cereal.
Starch-based thickeners

(Thick It, Thick and Clear): a less expensive option, but generally cannot be used for babies under 1-2 years old.
Gum-based thickeners

(Simply Thick, Gel Mix): some thickeners, such as Simply Thick, cannot be used in babies under 1 year of age. Most cannot be used in those born as preemies or with GI issues (dysmotility, poor intestinal perfusion, etc).
What does the research say about thickening infant formula or breast milk?
Some research is showing that thickeners may only help moderately. Other research shows that it may help to decrease the amount of vomiting in a baby and the time spent crying, as well as increase the caloric concentration and sleep time in babies. 
Is it safe to give it to my baby?
More research is needed, but an overall consensus is that it should be safe to use in full-term babies to help alleviate symptoms of reflux. 
Use with caution if your baby was born preterm (less than 37 weeks), especially with products containing xanthan gum or similar agents (Simply Thick or Gel Mix) in those at high risk for necrotizing enterocolitis. Some studies recommend using products with xanthan gum/similar agents in preterm infants only once they are at least 44 weeks postmenstrual age. 
What if I breastfeed my baby?
If you breastfeed, studies actually encourage you to continue doing so. 
Some studies believe that breastfeeding may reduce the risk of reflux in infants. If you do feel your baby could benefit from a thickener added to breastmilk, there are commercial thickener options out there, like GelMix.
As always, before starting any thickener, talk to your child's pediatrician to ensure it is the right choice for your baby.