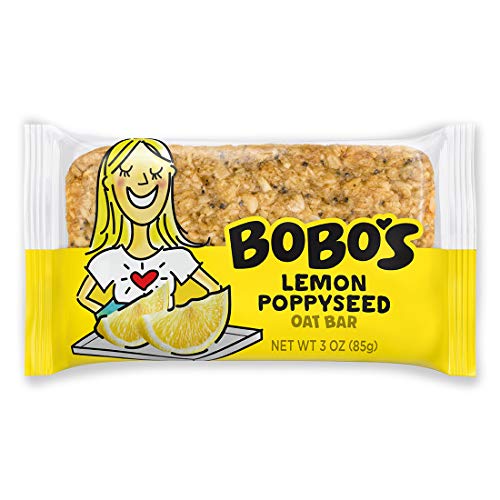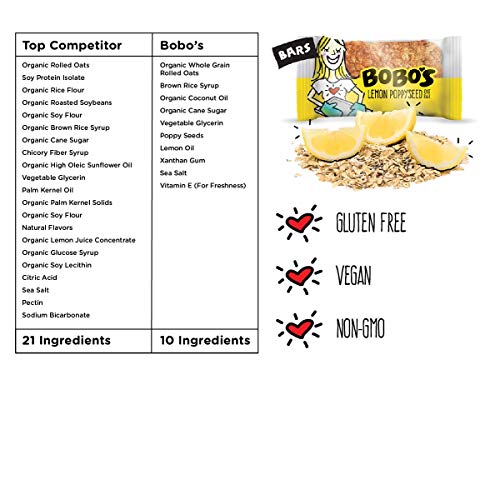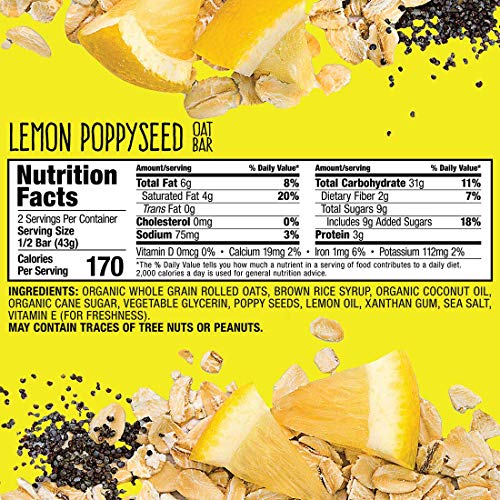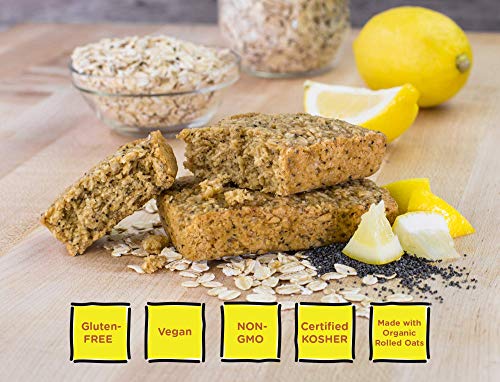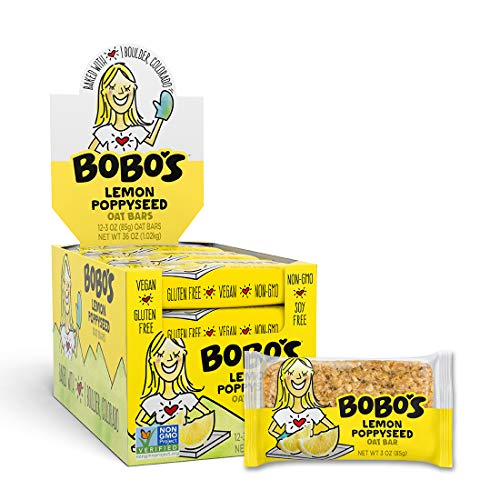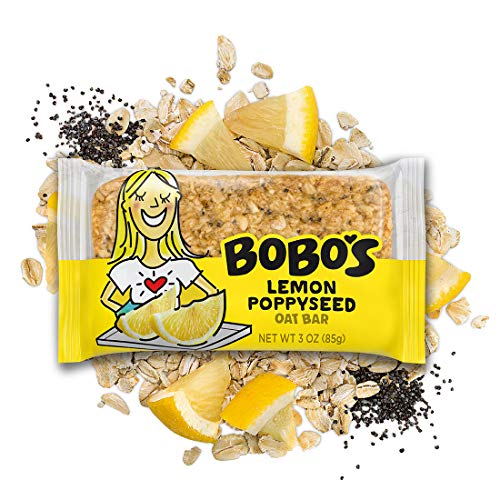 ---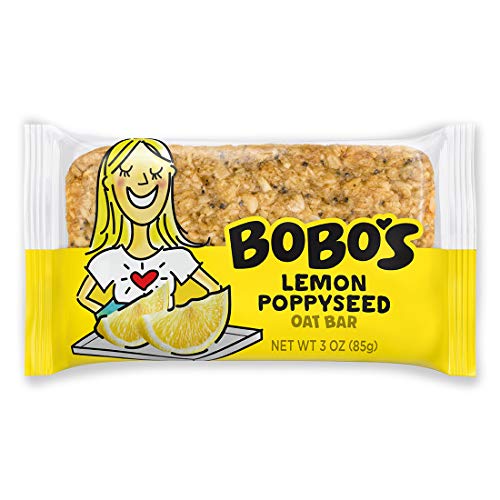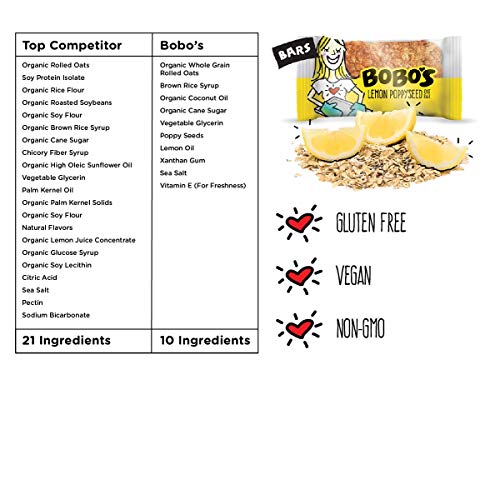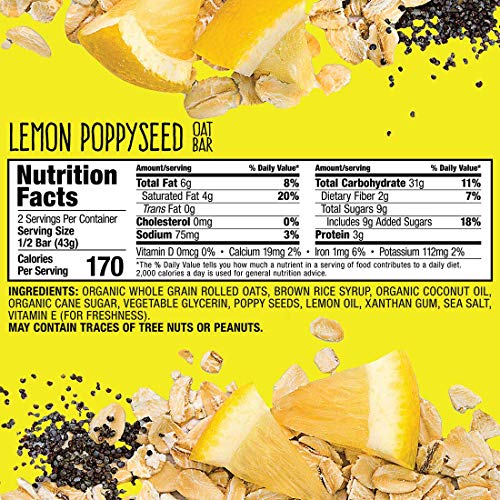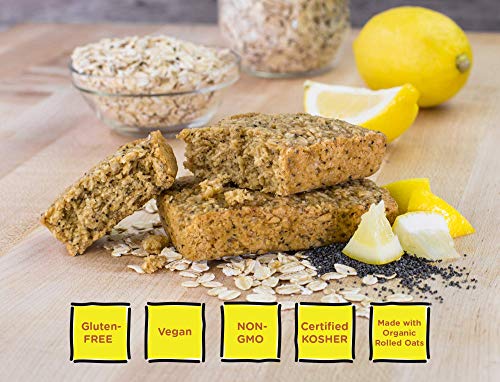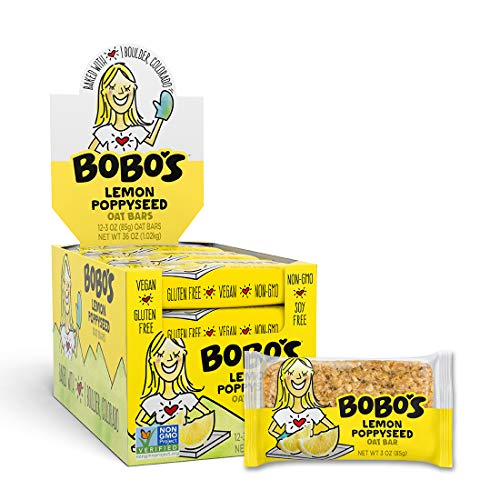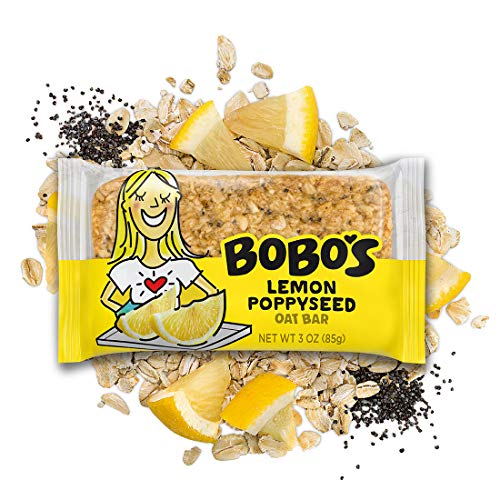 Gluten-Free Lemon Poppyseed Oat Bars (12 pack)
Acid Reflux
Breakfast
GERD
Grocery
IBS
Low-FODMAP
Snacks
$32.88
Foodguides Review
Oats are a whole grain, an excellent source of fiber and can help stabilize your blood sugar in the morning.
Friendly To:
Acid Reflux
GERD
IBS
Buy on Amazon
On a rainy afternoon in 2003, Beryl Stafford and her daughter "Bobo" baked oat bars that soon became a Boulder, CO cafe favorite. This humble oat bar has since captivated loyal fans nationwide, with no compromise to the original recipe, small-batch baking process, or mother-daughter tradition. FAQ'S Where are Bobo's made? All of our bars and bites are made in our bakery in Boulder, Colorado. Are Bobo's dairy-free? Yes, all Bobo's are free of any dairy products. Are Bobo's nut-free? There are several flavors of Bobo's that contain tree nuts and/or peanuts. Bobo's has an allergen program in place to prevent cross contact with these allergens, but we recommend that those with allergies to these ingredients exercise caution when eating our products. Are Bobo's vegan? Yes, all of our oat bars are made free of animal products or byproducts. Are Bobo's gluten-free? Every one of our products is certified gluten-free by the GFCO. Our bakery is a gluten-free facility and we undergo daily testing on every batch of our oat bars. Are Bobo's Kosher? All of our bars are certified kosher by Earth Kosher. Why isn't there more protein in Bobo's? While some of our bars may not have a lot of protein, others do. Two of our bars – Almond Butter and Peanut Butter – have 6 grams of protein or more per bar. Are these safe to eat while pregnant? As every pregnancy is different, we recommend consulting with a doctor or dietitian to discuss whether our product would be a delicious fit for your prenatal diet! What is the shelf life for your bars? Can Bobo's be frozen to extend shelf life? The shelf life for each bar is 7 months. Bobo's can be frozen and enjoyed at a later time.
Contains 12 delicious fresh baked Bobo's Oat Bars (3oz each)
Baked using Non-GMO, Gluten Free, Dairy Free, Vegan: Free of wheat, meat, soy, dairy, GMOs, trans fats, refined sugars, and corn
Simple, Wholesome Ingredients: Lower number of ingredients compared to most other whole grain oat brands
What do you get when you mix lemon, poppy seeds, and organic oats with your own two hands? Well, we don't know what you get, but we get a rich, refreshing zesty blend of whole grains and fresh citrus. If you want your lips to purse and your mouth to water we recommend at least one lemon poppyseed oat bar, daily.
Whole Grain Rolled Oats are a healthy, hearty snack that fuel your body for everyday needs. Great for outdoor activities like hiking, running, biking, and skiing. All day energy in a healthy snack that the whole family can enjoy. 
Package Dimensions: 8.4 x 5.5 x 4.1 inches
---
Foodguides Review
Oats are a whole grain, an excellent source of fiber and can help stabilize your blood sugar in the morning.
Friendly To:
Acid Reflux
GERD
IBS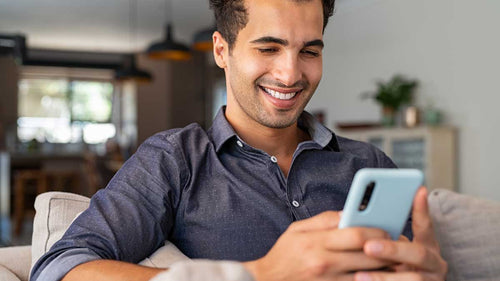 How to Use Foodguides for People with GERD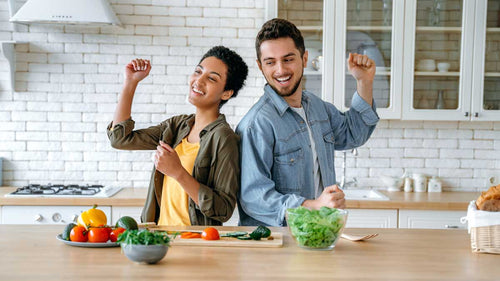 Gut Health for Happier Minds: Low FODMAP Foods and Mood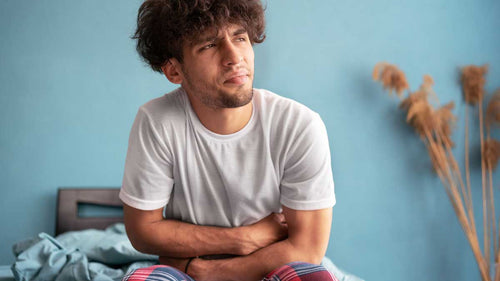 How to Soothe a Sour Stomach