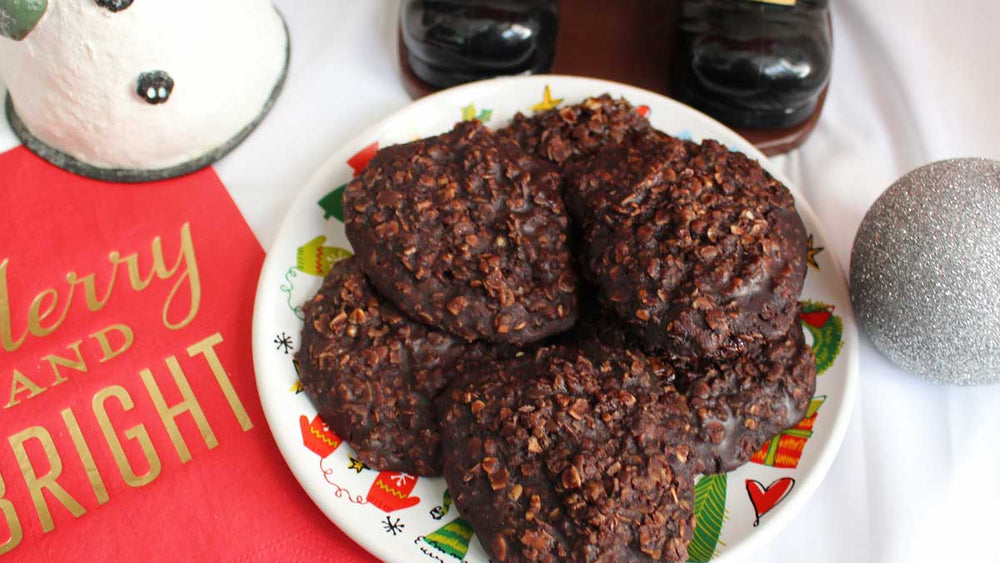 Oatmeal Fudge
RECIPE
Published on Wednesday, December 21, 2022 by
---
My grandmother used to make this oatmeal fudge every year around the holidays. 
She was a baker and everything she made was always delicious! But this fudge makes me think of Christmas because she would call it "coal", and then dance a little jig in the kitchen and laugh to herself! 
It is a super easy recipe and can be made mostly with pantry staples. Her original recipe calls for shortening, which I don't usually have on hand. I tried making it with butter and it worked, but truth be told, it wasn't quite the same. For the first time making this fudge, I recommend going with the shortening for the real experience. If you decide to use butter another time, it is a 1-1 ratio. 
If you suffer from acid reflux or GERD and chocolate is not a dietary trigger for you, this would be a good choice for an occasional treat, as the cocoa is unsweetened and the fudge itself is not overly sweet. A little piece goes a long way! This is a great holiday gift, either on its own or packaged up as coal, depending on who you're giving it to!
[[ recipeID=recipe-8lbdt69ux, title=Oatmeal Fudge ]]